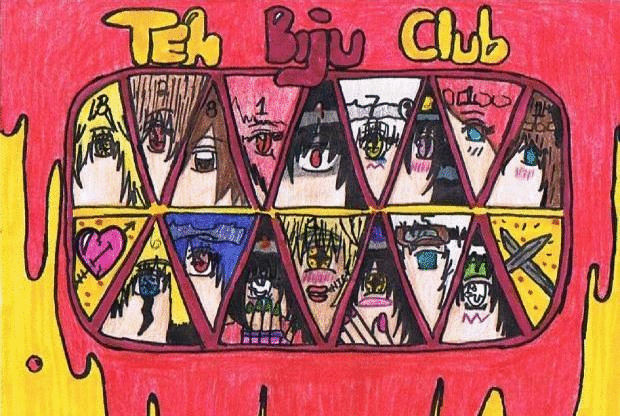 This is Teh Biju Club
I'm the leader and SandLover13 is the co-leader.
This is an Role Play Club that posts stories that can lead to a multitude of adventures. The stories will get perverted though... so you write a perverted part, you're a perv. So everyone that's written something like that is a perv basically. It won't get that way if you don't want that to happen.
Enjoy yourselves here.
---
Draw your character as they were when they were younger (as in the first grade) for the up-incoming story
Point Scores
Nekomata: 15
Houkou: 20
Kaku: 5
Raijuu: 52
Dizzy: 10
Suki: 60
Takahara: 25
Chiyoko: 25
Kenneth: 40
Yami: 15
Kokoro: 20
Izzy: 15
Yoni: 15
Dutch: 25
Joe: 20
Meeko: -
Kayo: 10
Getsu: 5
Yojo: 5
Ryo: -
---
Rookie - Starting
Ally - 10
Animal (The animal demon you have) - 30
Half Demon - 65
Demon - 80
Biju - 100
Biju Sibling (Only for the siblings of biju ex. Misa, Kai, and Chiyoko currently) - 100
Legendary 9 Member (Only for members of the legendary 9) - 120
Biju King (Only for Kyuubi though) - Unavailable
---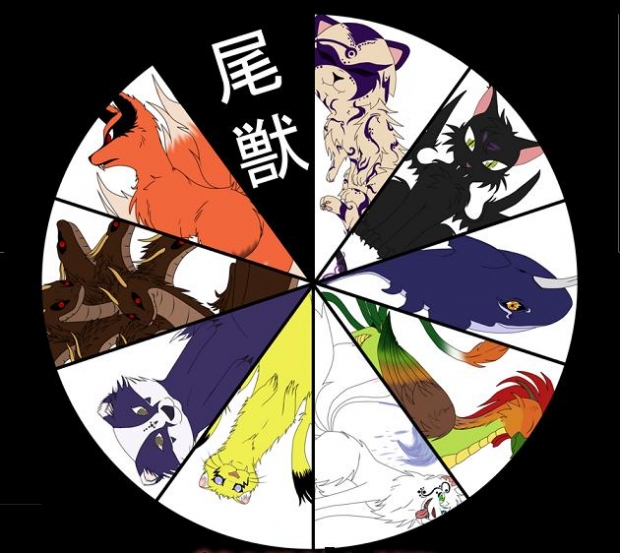 DeidaraNarutoClan(Kyuubi ♂)-King Of Biju/Leader
SandLover13(Shukaku ♂)- Legendary 9 Member/Co-Leader(?)
Other Members:
gaaragirl911(Nekomata ♀)-Ally
Hikari Mogami(Houkou ♂)-Ally
gaara is cool135(Kaku ♂)-Rookie
vdr-07(Raijuu ♂)-Half Demon [Weasel]
firestar95(Dizzy ♀)-Ally
Sasukelover001(Suki ♀)-Wolf
imouto chan(Takahara ♀)-Ally
Otomi Babii(Chiyoko ♀)-Ally
Naomi Bear(Kenneth ♂)-Cheetah
Luna chan(Kokoro ♀)-Ally
Emo Biznich(Izzy ♀)-Rookie
wolfdemonchild9(Yoni ♀)-Ally
dutch13(Dutch ♂)-Ally
simplebeast231(Joe ♂)-Ally
animelover7310(Meeko ♀)-Rookie
littlepooch(Kayo ♀)-Rookie
AngelsCryTo(Getsu ♀)-Rookie
infernoboy10(Yojo ♂)-Rookie
garurumonchan(Tsuki♀)-Rookie
Now Handing out Pre-made OCs for Teh Biju Club
Current Ocs:
Isonade (Male-3 tailed Turtle)
SojiRem Hachimata Hachibi (Male-8 tailed Snake)
SojiRem Kai (Male-10 tailed Wolf)
Naomi Bear Yurikami (Female-2 tailed Bobcat)
ajLOVEStobiRosie (Female-1 tail Skunk)
Ryochi30 Taylor (Male-1 tail Dog)
Sokou (Male-4 tailed Rooster)
Maddison (Female-3 tailed Squirrel)