Hi there! Welcome to my Yu-Gi-Oh Shrine! You can find out more on your favorite characters or main characters from each series. I will be posting up other stuff such as my own deck recipes, the characters themselves, fan arts and more. Well have fun and thanks for visiting and commenting

.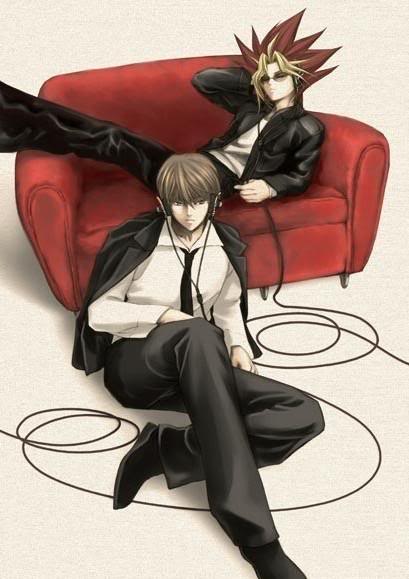 Atemu : Listening to music really relax your soul... huh Kaiba?
Kaiba : ..... yeah I guess...