GUYS! Long time no post; I've missed photography so much the past few weeks, but what with finals and college readiness and other obligations.. I've been pretty slack on photos, haha. Luckily, though, I got to go outside and take a bunch of pictures in the snow... but unfortunately, only a few of them came out very good. :)
Here's one of my successful shots, though! It's kind of conceptual, I guess. I have a great love for bright, delicate photography, so I thought I might take a stab at it during the snowy day last weekend. Good lord, I wish it would snow more around here! I love going out and playing, and I will never ever ever get tired of it. But I guess it's not very good for the plants, is it?
"Delicate"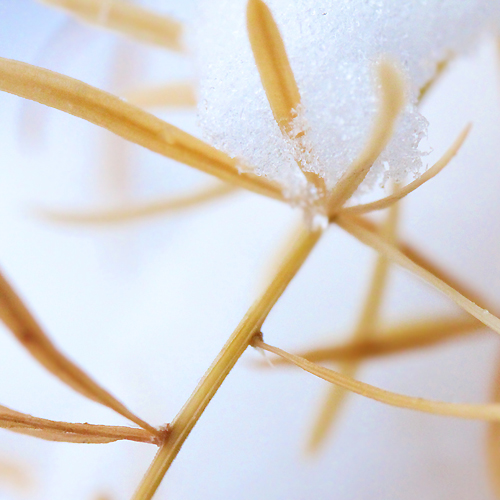 My intended mood comes from "Grow Till Tall" by Jónsi!