Hi guys! I'm taking a wink of time to upload this sucker, which is an oldie, but a goodie, haha. And it's a self-portrait, which is really exciting in itself! I'm usually terrible at these, and I almost always tend to look absolutely terrible. But this one was different, and was taken on an especially good day, haha.
I will admit to brushing out some trouble spots and, as per usual, fixing the curves to add a more dramatic feel. Thank youuuu healing brush! :)
"Self"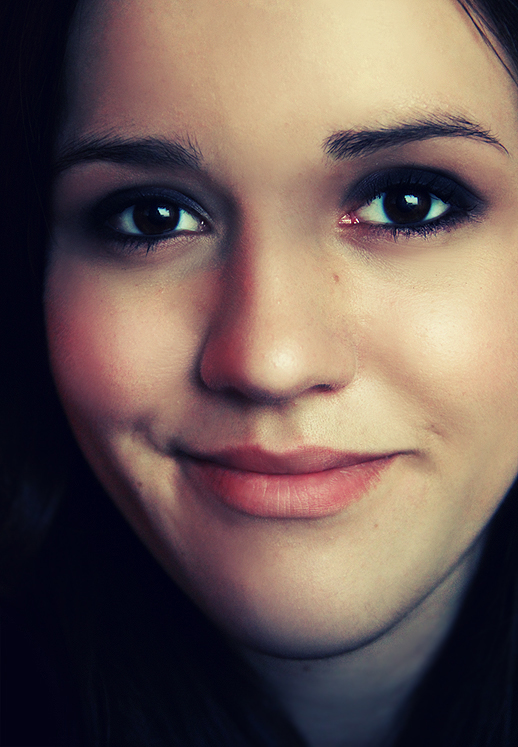 "Something" by Jim Sturgess provides the mood! You don't have to stare though... haha! I'm kidding, I'm not with an ego.