It's 1:05 in the morning. I'm restless. Have a picture of my fat cat! Taken a few days ago, but just now edited.
The lighting at the time was really cool, because the sun shining through our front door illuminated the foyer like some old church. :) Milly looooved the light.
"Portrait of a Fat Cat"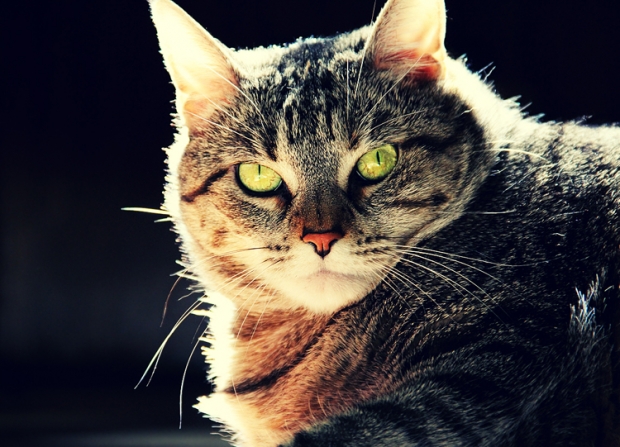 Listen to "Strange and Unprepared" by Copeland.