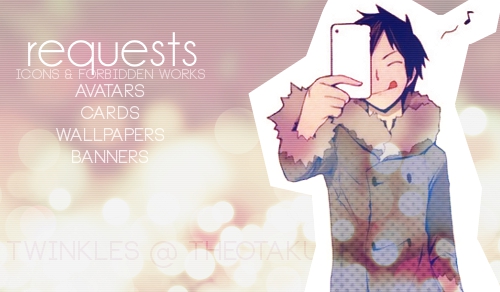 Welcome to my requests, icons, and junk world!
This is where I will post images of requests I do, and where you can request something for yourself!
If you want to make a request, simply leave a comment in this world or PM me.
Requests:
Wallpapers: Open
Cards: Open
Icons: Open
Banners: Open
This is also a world for me to post works I want to share, or icons I make. Pretty much I will post whatever I feel like that involves my works.
Thanks for viewing this world!
~TwinkLes