It's been crazy ever since Zerochan put fanartists under the mangaka tag.
Here's an easy way to not use fanart and avoid getting your works deleted.
First of all check the tags for the following: Pixiv, Fanart, Deviantart.com
These are all sources and although they are there I see lots of walls who credit pictures that contain them.
Anyway, the ways to see if the pictures who don't have these tags are fanart or not are simple:
1) You click the Mangaka on Zerochan.
It should open to a page with all the works of that person and in the right there's the link to the Deviantart or Pixiv page.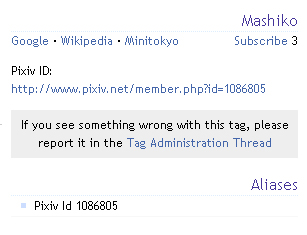 2) You search the Mangaka on Minitokyo.
If there's something perfect on Minitokyo, it's the tags. If it's posted on Minitokyo then the mangaka is official. Many official mangaka have a Pixiv page, but if the works are on Minitokyo as well then they're safe to use.