Name: Liv Erika Veile
Nickname: Erika, Liv, Live
Gender: Female
Bloodtype: O
Age: 17
Village(any anime): Lives with her Grandma in Coolwood
Rank(any anime): Sivilian
Look: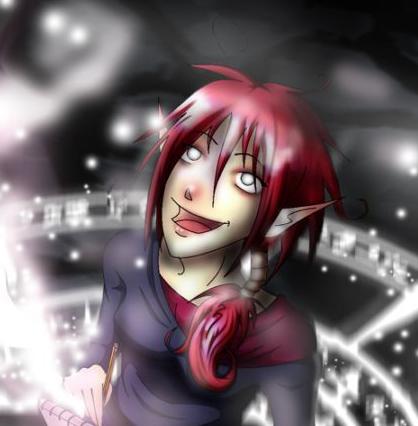 Personality: Easly impressed, shy, creative, friendly
Likes: houseshores, fantasy, books and drawing
Dislikes: spiders, snakes, creepy insects, sour , spicy, bitter food and dried fruit.
Crush(any anime): none
Specialty: She's very good at house shores and are able to make things she draw, alive and real.
Family: Grandma
Animal that decribes her: a forest cat
Theme song: Complicated by Avril Lavinge

History: She have lived with her grandmother ever since she was a baby. Her grandmother is old and weak so when Liv Erika was six she had to take over for her, taking care of her grandma and do houseshores. Living alone in that forest with only one relative had made her very shy and rater avoid people than meet them, but if it's some of her grandma's old friend she's atleast greet them and have a little conversation with them.
Other things: She loves to cook and she really loves to make her Grandma's special
stew.
Typical Quotes:
"Don't sell the fur before the bear is shot."
"There is no such thing as annoy, just different levels of tolerance."
"If I have to I do it, but if don't I have to...I do it anyway so I don't need to do it later."