OK so I've been thinking and struggling with the idea of actually putting up my big ass list of shows and books that I've either read/watched or currently reading/watching. Now mind you, this is not a list for the weak. It's long and just keeps getting longer and longer each day. So please if you read this, don't judge me too harshly for my choices lol And here we go....
Update: I saw how 21Emmez12 set up her list so I hope she doesn't mind, I'm totally using her style. So I'll be breaking up my list by both manga and anime.
Also, each entry is a link that you can click to go to where I've either watched the show or read the book. That makes it easier for you to just go to it rather than search for it.
Please note: Any shows/books that I have actually finished, I'll place a (*) right by it. Now this is where you can laugh as you'll see the small amount of (*) on the list lol O also, since my list is pretty huge, I'll be updating this every so often, putting in old and new stuff.
Also, for those of you that actually read this post, keep checking back. I'm going to update it every so often so that you can see what I've added and am watching.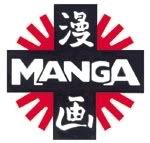 Dragon Ball Episode Of Bardock*
Karate Shoukoushi Kohinata Minoru
Ore no Imouto ga Konna ni Kawaii WakegaNai
The Melancholy of Haruhi Suzumiya
Shin Kidou Senki Gundam W: Battlefield Of Pacifists
Anime
Baka to Test to Shoukanjuu Ni!*
Baka to Test to Shoukanjuu ~Christmas Special~*
Baka to Test to Shoukanjuu: Matsuri*
Baka to Test to Shoukanjuu: Matsuri Special*
Bleach: Fade to Black Kimi no Na o Yobu*
Bleach: The Diamonddust Rebellion Mouhitotsu no Hyour*
Hajime no Ippo: New Challenger*
Ano Hi Mita Hana no Namae wo Bokutachi wa Mada Shiranai*
Kuroshitsuji II: Ciel in Wonderland
IS: Infinite Stratos Encore: Koi ni Kogareru Sextet*
Fullmetal Alchemist the Movie: Conqueror of Shamballa (劇場版 鋼の錬金術師 シャンバラを征く者 Gekijōban Hagane no Renkinjutsushi: Shanbara o Yuku Mono*
Fullmetal Alchemist: Brotherhood
Fullmetal Alchemist: Premium Collection OVA: State Alchemists vs Seven Homunculi*
Final Fantasy VII: Advent Children*
Final Fantasy VII: On the Way to a Smile - Episode: Denzel*
Final Fantasy: Teh Spirits Within*
Dragon Ball Z: Super Senshi Gekiha!! Katsu no wa Ore da*
Dragon Ball Z: Ryuuken Bakuhatsu!! Gokuu ga Yaraneba Dare ga Yar*
Dragon Ball Z: Moetsukiro!! Nessen - Retsusen - Chou Gekisen*
Dragon Ball Z: Kiken na Futari! Super Senshi wa Nemurenai*
Dragon Ball Z: Ginga Girigiri!! Bucchigiri no Sugoi Yatsu*
Dragon Ball Z: Fukkatsu no Fusion!! Gokuu to Vegeta*
Dragon Ball Z Movie 3: The Tree of Might*
Dragon Ball Z Movie 2: The World`s Strongest*
Dragon Ball Z Movie 1: The Deadzone*
Major movie: The Ball of Friendship*
Onii-chan no Koto nanka Zenzen Suki Janain Dakara ne!!
Ore no Imouto ga Konnani Kawaii Wake ga Nai
Street Fighter Alpha: Generations*
Street Fighter II: Motion Picture*
Code Geass Hangyaku no Lelouch
Rurouni Kenshin: Meiji Kenkaku Romantan
Zettai Shougeki: Platonic Heart
Mobile Suit Gundam Wing: Endless Waltz*
Darker Than Black-Kuro no Keiyakusha
Higurashi no Naku Koro ni (Recently added)
Baby, Please Kill Me (Recently added)
Girls Bravo: First Season (Recently added)
Devil May Cry (Recently Added)
Kateikyoushi Hitman Reborn (Recently Added)
Vampire Knight (Recently Added)
Xenosaga-The Animation (Recently Added)
Dragon Ball: Sleeping Princess in Devil's Castle*
Dragon Ball: The Path to Power*
Speed Racer
Virtua Fighter*
Fist of the North Star movie *
Fatal Fury: Legend of the Hungry Wolf *
Fatal Fury 2: The New Battle *
Fatal Fury: The Motion Picture *
Battle Arena Toshinden*
Tekken *
Barefoot Gen *
La Blue Girl
Project A-Ko*
Guyver
Angel Cop
Cardcaptor Sakura