Jul 24 – Site Update - Posted By Adam

Our Hit Anime Bartender Game Now on Android!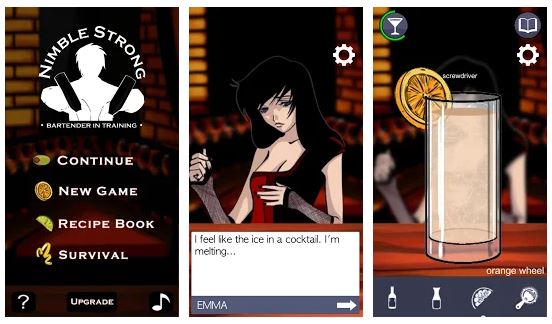 Nearly a decade ago (time flies!) we created Nimble Strong: Bartender in Training, an anime-style iPhone game that's basically Phoenix Wright + Cooking Mama for bartending.
The game teaches you how to mix 75+ classic cocktails by playing a fun story-driven game. It got a lot of love. The New York Times loved it; Engadget gave it a 4.5/5; Polygon called it one of the "Essential" iPhone games.
Today, the game becomes available for Android! Search your App store to give it a free demo download. Buy it if you like it.
You can also find links here:
Also, please take a moment to give it a 5-star review, if you like it. Every rating and review helps!