Sep 03 – Site Update - Posted By Adam

RIP TimeChaser, theO's Doctor (1981-2017)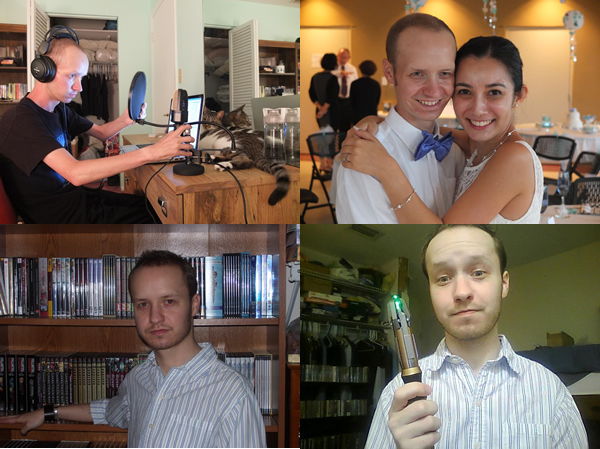 Beloved theOtaku member Daniel "TimeChaser" Brown passed away two weeks ago on August 16th. He was 36.
TimeChaser joined theO/myO in 2005 and quickly become one of our most visible members. He was mature, witty, endlessly knowledgeable about fandom, helpful, intelligent, and a bit larger-than-life. One of theO's grown-ups and a kind of big brother figure, he was personally responsible for turning many members, myself included, onto Doctor Who.
Among countless other contributions, TC (as I often called him) founded The Watercooler, theO's most iconic group blog.
One of TC's favorite theO staples was the weekly podcast, done in partnership with Anime Pulse. His insightful commentary on episodes won him a spot on Anime Pulse as a regular host and you can listen to many of his episodes here.
As a testament to his character, look only to his very last blog post in 2014: a gentle heads-up about Banned Book week.
Banned Book week, it turns out, is the last week of this month. I can't think of a better tribute to him than to ask everyone to take a moment to learn about the event and maybe even pick up one of the recommended reads.
We're all lucky to have gotten to know you, Daniel. I will personally think of you whenever starts playing The Doctor's theme song.