Nice to meet you, I'm Zombieusagi.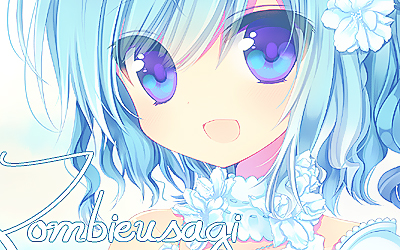 Welcome to my world.
-Female.
-Brown eyes and hair.
-1,71
-Calm, but also caring and tad sadistic.
-Good in languages.
-Hate people who talk to much or lie to me, most soups.
My favorite manga's are:
Angel Beats!, Barajou No Kiss, Bloody Kiss, D.Gray-man, Fairy Tail, Fate/stay night, Fruits Basket, Full Metal Panic!, Fullmetal alcemist, Tari Tari, K Project, Toradora, Blue exorcist, Gakuen Alice, Free!, Fate/kaleider, Sunday without god, Kaichou wa Maid-sama! and Kimi no tokode.
I'm available at:
Deviantart Zombieusagi