Hello everyone,
To continue from my last Batman Post, I actually won the auction for the Batman Suit, but the owner declined to sell it to me since i didnt reach the reserve price that he had set. I also was outbidded on another Batman mask i had bid on a few days ago. Someone put a higher bid on it 11 seconds before the time ran out and i wasnt able to input another bid fast enough lol.
So it was 2 losses in a row, but i already had plans in effect in case i wasnt able to win either of the bids. Yesterday all of the stuff i ordered online came in the mail, and i was able to put it all together to see what i was working with.
I'm not sure if i posted about this, but a few months ago i ordered a movie quality Batman mask online (mask from Batman Returns) so i was able to use that mask while i tried on the stuff i ordered, so i could check to see what work i needed to do :)
Here are some pics from yesterday :)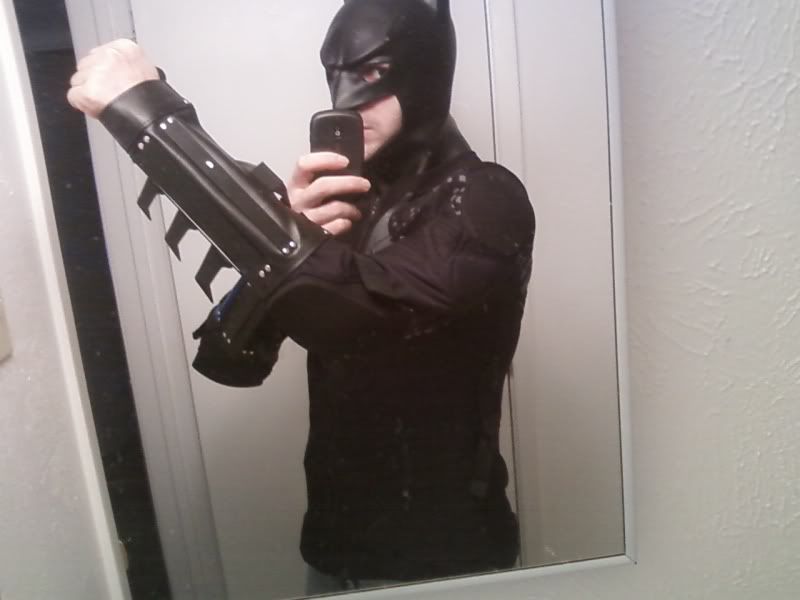 Items I'm Wearing:
Batman Mask
Demon Force Flex Crash Pads - Basically an armored jacket with spine guards, elbow/shoulder guards and rib guards built inside of it.
Spiked Guantlets - yes the spikes are metal
I also have a big cape which i didnt wear, plus the belt i ordered should be here sometime today hopefully lol.
I'll be ordering some Crash Pad pants similar to the jacket/shirt im wearing, that also has armored areas inside of them, then i'll be able to work on getting all the colors the same and also work on adjusting the fitting of the gauntlets with the gloves ill be wearing. Its alot of work, but im glad the main part is over with lol.
As for anime, yesterday i also managed to get some more anime titles -
Fullmetal Alchemist: The Conqueror of Shamballa
Coicent
Five Numbers
I actually enjoyed the FMA movie, as well as the Coicent movie, i'll watch the Five Numbers movie sometime today so i'll be able to let you all know what i think of it.
Well i guess that will be all for right now, I may post again later if i find some more stuff to post about that i missed lol, hope to chat soon :0
stay strong,
Yamcha