On the day of the month when all is quiet, these four aren't. Of course, Grimmjow and Ulquiorra weren't arguing as much. They were going to try to be nice for Amanda and Jasmin. Maybe. Heading down the hall, Grimmjow saw Jasmin giving Amanda a hug, saying"Happy New Years!"
He looked around and saw Ulquiorra outside. Walking up to him, he said," Hey we need to get those gifts from the store, remember?" He nodded and they soon left.
Meanwhile, Amanda and Jasmin were preparing for that night, which would be full of fun. "Do you know where Ulquiorra and Grimmjow went?" Amanda asked.
"They said something about going to town. I don't know what for though. They wouldn't say," Jasmin replied.
Amanda sighed. Over the past few weeks, they had been secretive about where they went when they went to town. A few hours later, they were back.
"Where did you guys go?" Amanda asked, hugging Grimmjow.
"We had to go get something."
Both Amanda and Jasmin weren't sure what they had to get, so they looked at them, confused. They handed them two boxes. Opening them cautiously, they were surprised when they got heart necklaces.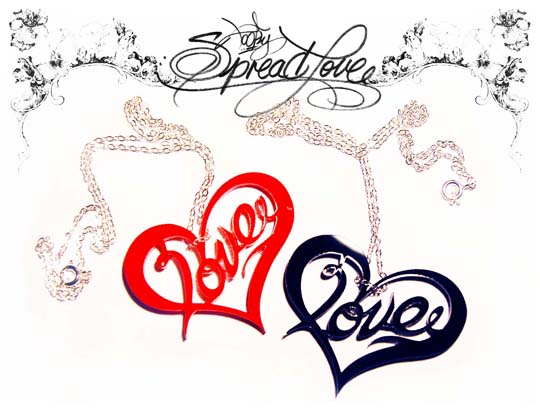 "They're beautiful," Amanda said after a few minutes.