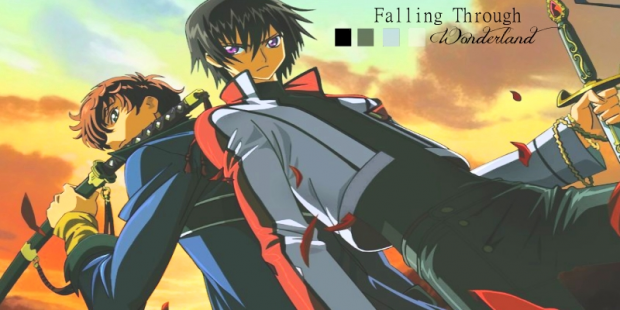 Introduction
Hey I'm Soul or Jazz(y) and I'm a 17 year old girl, who is now a senior in high school. My plan is to major in Graphic Design after high school and become a Graphic Design artist, but I also plan to take some college course in animation. I am studying to become fluent in Japanese and I can hold a decent enough conversation in it. I plan to try to study abroad in Japan during college and I really hope that it works out. I consider myself to be pretty friendly so feel free to message me anytime!
Favorite Anime (animated movies)
Code Geass, Neon Genesis Evangelion, Parasyte, Toradora!, Ansatsu Kyoushitsu, Kakumeiki Valvrave, Zetsuen no Tempest, Kuroko no basket, Brave Story, toki wo kakeru shoujo, and Howl's moving Castle
Favorite Manga/ Light Novels
Bokurano, Toaru Majutsu no Index, Mahouka Koukou no Rettousei, Bakuman, Noragami, Kuroshitsuji, Kisejuu, and BTOOM!
Favorite Video games
Dangan Ronpa, Zero Escape series, Tales of the Abyss, Tales of Zestiria, Tales of Graces, Tales of Vesperia, Kingdom Hearts, The World Ends with You, Project Diva, Majora's Mask (And all other Zelda games), Tokyo Mirage Sessions, Fire Emblem Awakening, Devil Survivor 2, Mad Father, and Corpse Party