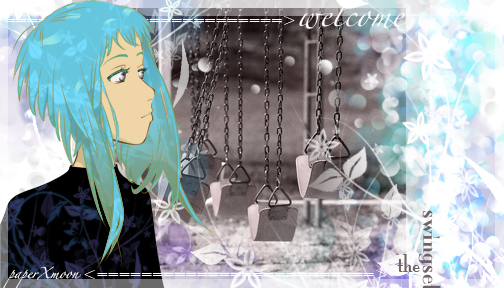 The swingset is where I go to both escape and [over]analyze life. Back and Forth.
As far as fictional worlds, my picks include, but are not limited to: Harry Potter, Disney, The Wizard of Oz/Wicked, Hey Arnold!, Dexter, LOST, South Park, Dr. Horrible, Buffy, and Avatar
Anime: Bleach, FMA, Fruits Basket, Death Note, Ouran High School Host Club, Hetalia, Chobits, Soul Eater and more. Not very obscure, but I'm a relative newb.
Find me on DeviantArt!