So...I've been inactive on this site for a while. Can I blame school? Anyway, things are going great with some new opportunities to improve upon my art and so on. I'm definitely drawing more and still learning a lot about manga. In class, I usually end up doodling, which is probably good practice for making thumbnails I guess.
I had a take home test to do which was pretty easy, but my procrastination was acting up again. So I ended up taking a break on it and made this caption in my sketchbook.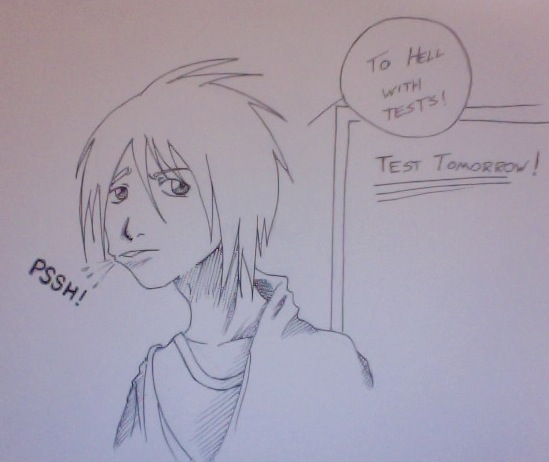 I hope everyone is doing well and, yay, school is almost over! 'm going to summer school though XD, but I'll definitely have more time to draw, so yay again!