Finally got to post this. 8D Was busy with editing and other things and school's starting next week so yeah. I won't have time to be online much by next week. ;__;
We stayed in Dakak (a beach resort) last May 31-June 1 and went swimming in the pools/beach, had yummy food (I still whant em donuts), went to Fantasyland, rode on hellish rides (that Giant Roller Coaster. *gasps*) then when we checked out we ate in a Floating Restaurant. No souvenirs unfortunately. ;__; I DIDN'T GET THE CHANCE TO BUY. *sob sob*
We boarded our boat before 10 PM. :> My happy level was low. But I was excited. But vexed for no reason (I don't understand myself sometimes… teen hormones perhaps?) until we arrived the resort (or more accurately, saw the beach. :>>)
But before we arrived in Dakak, we first dropped by the Rizal Landing Site and Rizal Shrine. :D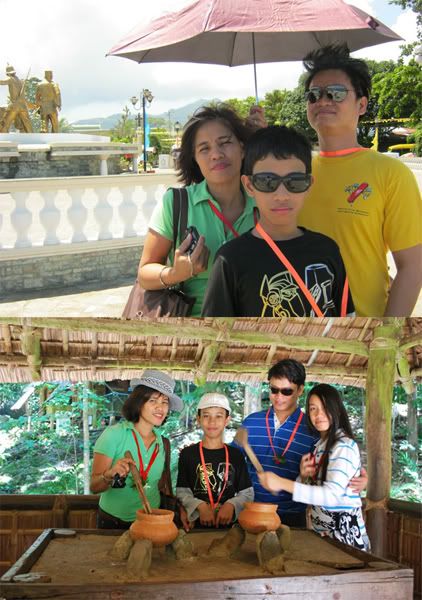 Well, I was frustrated and it was soooo hot and I was tired but still went to have some pics. I saw his clinic, his kitchen, a replica of his home, some paintings and things he owned. :D
Then we arrived. I immediately cheered up. xD We first had lunch then went to our rooms. They were actually like cottages. I loved it. We all had showers then I went out to the beach with mom!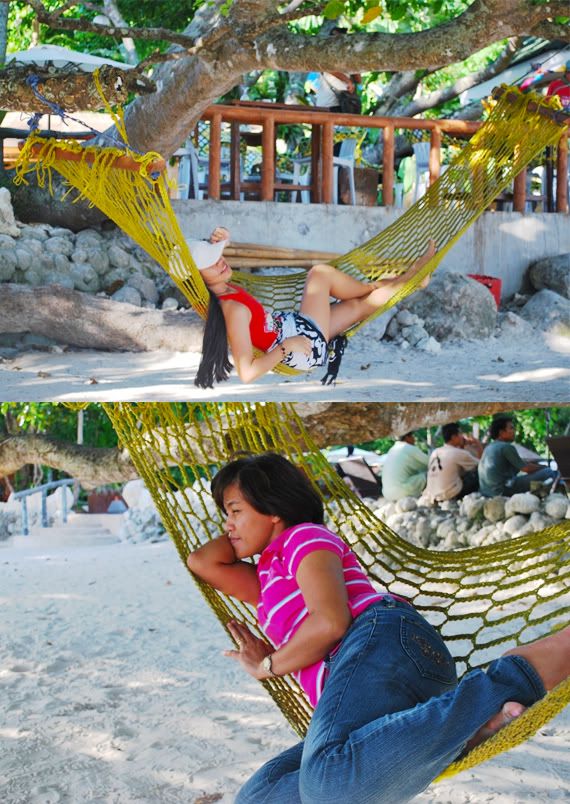 The place was amazing and it'd be a waste not to take pictures! xD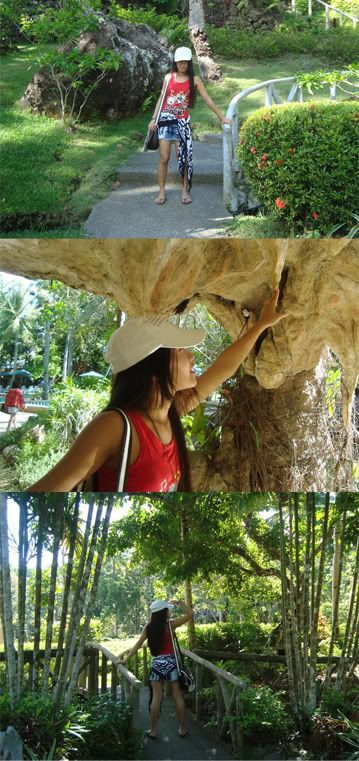 JUMP SHOT! 8D The pigeons gave a bit more drama in it. xDD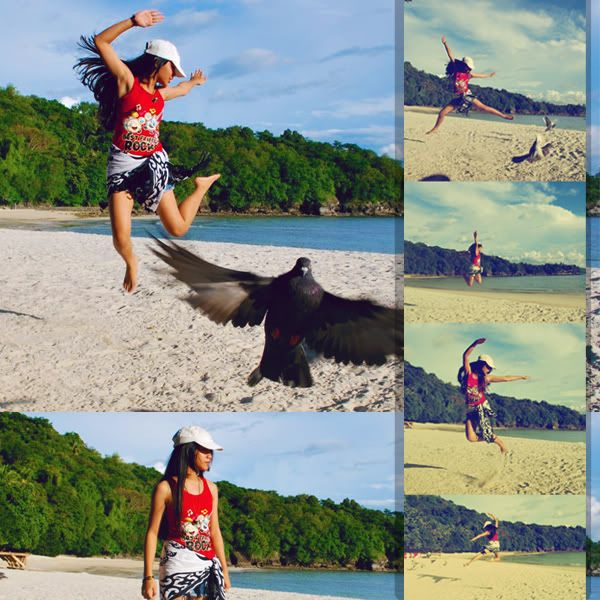 I wished I got the chance to get in the Pirates Disco Bar. ;__;
We hit the beach again after eating snacks.
I drew on the sand. The sand is fine and smooth enough for me to draw on. x3
Our companions (mom's officemates. Mom's friend/officemate actually planned the trip) were in the pool so we decided to change and join in. Except mom, who took pictures.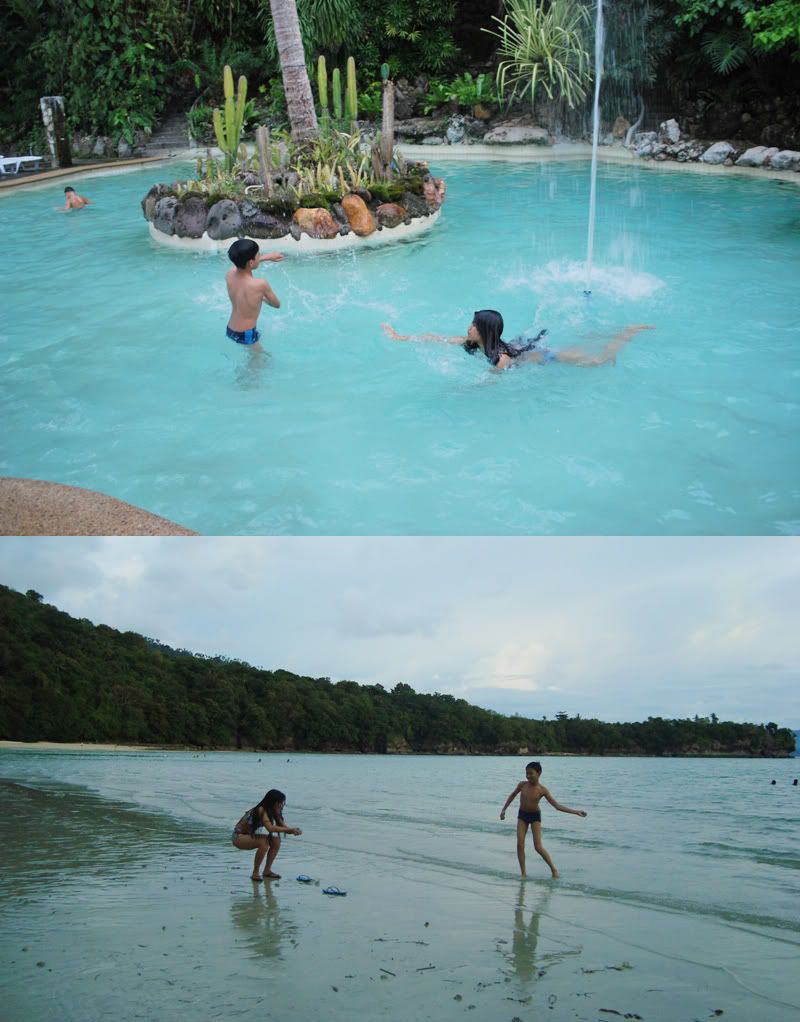 Dad was in our room, sleeping. Never came out to the beach or something. BAH.
I R MERMAID PHAIL. xD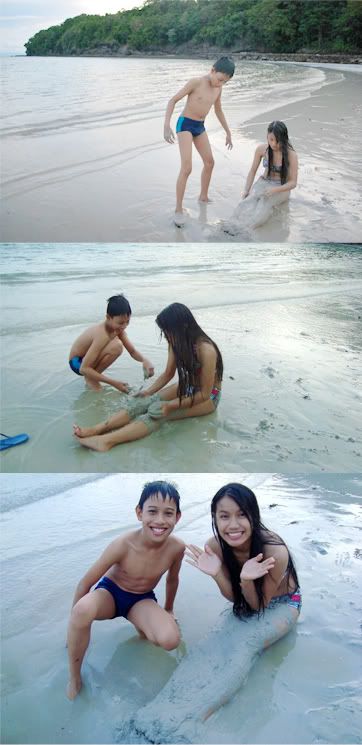 And we had tuna sandwiches while watching some dancing by the staff!
SO WE WENT TO A PLACED CALLED FANTASYLAND. The giant coaster was scary and thrilling. It was my first time to try to ride a big roller coaster. And a lot of rides. Actually it was me first time to be in a huuuuuge amusement park! It was fun (and completely exhausting that we all went directly to sleep) and I'd be happy to do it again! But be more careful. xDD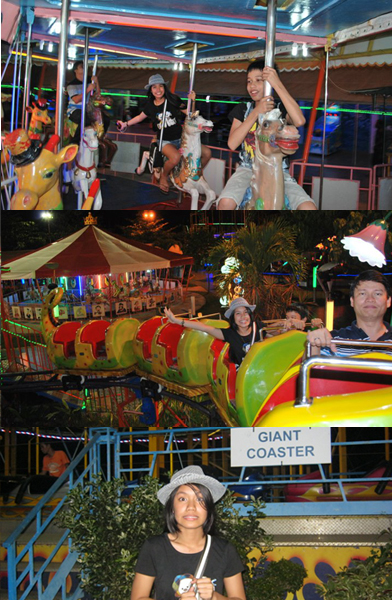 part 1 of 2