Heyo all~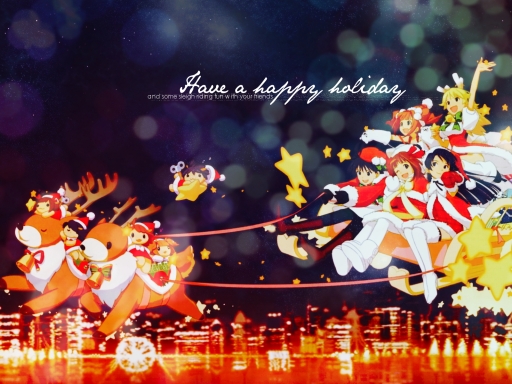 ~Wallpaper courtesy of Morbid Dollie~
Welcome to theOtaku Secret Santa event for 2012~! :D I will be hosting the event this year and I hope everyone has fun~
IMPORTANT: This Secret Santa event is for Wallpapers Only, though you don't have to be an expert wallpaper maker. I'm sure others will soon be creating other sections for theO, so keep an eye out for those.
Entry Submission Closed
Rules: LINK
IMPORTANT dates: LINK
Questions/comments? Send me a PM or leave a comment in the posts~ Have fun and enjoys~!
OTHER SECRET SANTA'S TAKING PLACE
Icon Secret Santa, hosted by Ritona Raito -->LINK
ECard Secret Santa, hosted by Chibi-anna-chan --> LINK
Fan Art Secret Santa, hosted by Alphonse13 and Mangakid--> LINK
iWallpaper Secret Santa, hosted by StarsSmile --> LINK