W E L C O M E
If you haven't gotten any gifts for that "Oh so special someone" Or fi you are just a very giving person and you want to give your friends a Valentine's Day gifts ~ Here are very simple and inexpensive gifts that you can make at home ~...
Well, well, well, everyone ~ it is about that time again!!
It is time for me to thank all of you readers for pushing my world up another 1,000 views!!
It really does mean a lot that you all take the time out of your busy lives to come and read the random crap that I have in my head/stupid things that happen in my random life XD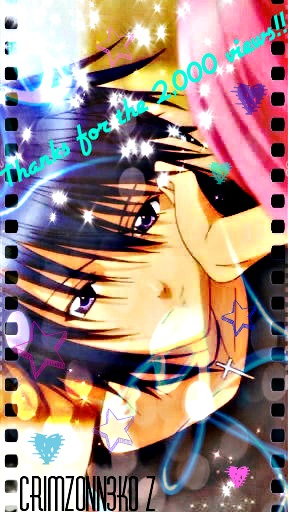 ~~ THANK YOU ALL FOR THE 2,000 VIEWS ~~
Love you all,
CrimzonN3k0 z
(pic edited by me)