W E L C O M E
Hey there, everyone. It hasn't been long since my last post and I thought that I would give you all an update as to how things are going for me at the moment. In my last ...
If you haven't gotten any gifts for that "Oh so special someone" Or fi you are just a very giving person and you want to give your friends a Valentine's Day gifts ~ Here are very simple and inexpensive gifts that you can make at home ~...
Well, well, well, everyone ~ it is about that time again!!
It is time for me to thank all of you readers for pushing my world up another 1,000 views!!
It really does mean a lot that you all take the time out of your busy lives to come and read the random crap that I have in my head/stupid things that happen in my random life XD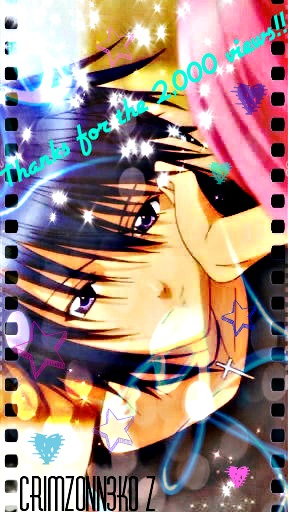 ~~ THANK YOU ALL FOR THE 2,000 VIEWS ~~
Love you all,
CrimzonN3k0 z
(pic edited by me)