*LOLS*
I went out shopping at 11:00 (well, a little later XD) so we could go to the Macy's sale at midnight.
THE PEOPLE WERE RUNNING TO THE DOORS. XDDDD
The Macy's door practically BROKE because so many people were trying to force their ways in at the same time! What I don't understand is why they didn't open up the OTHER doors. I mean come on. That was just asking for it.
I didn't buy anything but just about everyone else in my family did XD I decided I couldn't fund anything nice enough to get...or the lines were too long. v_v I found some really cute earrings and shoes that were HALF OFF...but the line stretched across the ENTIRE STORE. D< So we had to leave ;w; I got back at around 4 this morning, so I got up at like...1pm. XD
I ACTUALLY DID SEE A FIGHT BREAK OUT XD But most people out there were pretty polite.
SO I GOT MY BLACK FRIDAY FUN!
WHOOOOOOOT!
And now, I give you one of my favorite bishies, SQUALL LEONHEART.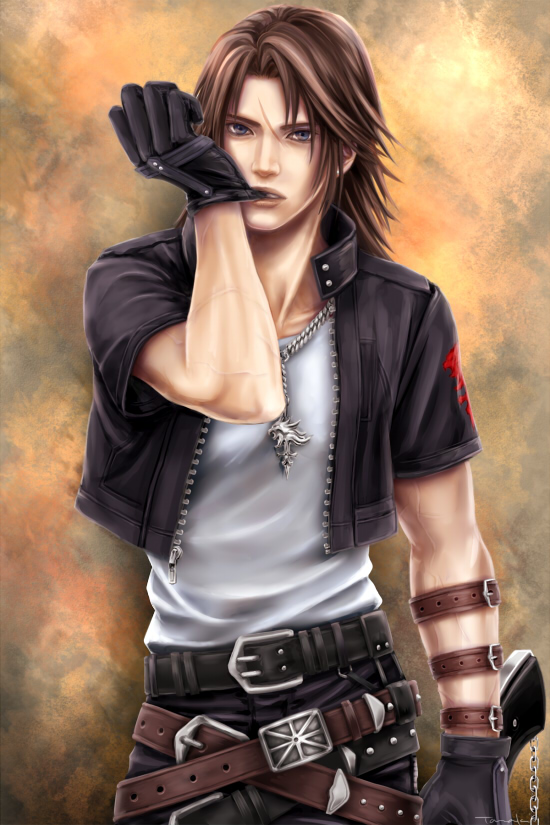 ...mine. <3 *SHOT*
CIAO
~Hime