Okay people, I'll take requests for Christmas fics. Give me deadlines though, because otherwise I'll never finish them. XD
Imma remodel this world in a bit. I am totally over strawberries for now. e_e
You know what I AM into though?
REBORN.
...and I'm definitely into Gokudera. SILVER HAIRED BISHIES, KIRA, SILVER HAIRED BISHIES 8D
I'm currently on KHR! chapter 228 and I gotta say WOW. I wasn't that interested at first. My brother was the person who ALWAYS recommends things to me, so I usually tune him out, but this?
THIS?
I COULD NOT STOP READING.
At first it was a gag manga and there weren't too many "actual" bishies, but if you take another glance...
BAM.
You just got Bishiefied.
I'm not ashamed to say that's one of the reasons why I love it ;D Truthfully though, what keeps me reading is seeing Tsuna's growth, and finding more about the characters individually, especially Reborn himself. By the way, I'm also in love with Reborn. Personality + His Adult form= *NOSEBLEED- NO- JUTSU* x_x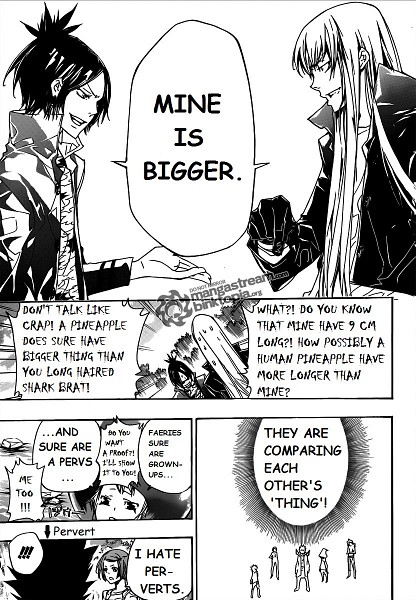 THAT'S IT FOR NOW! <333
~Ciao! Hime