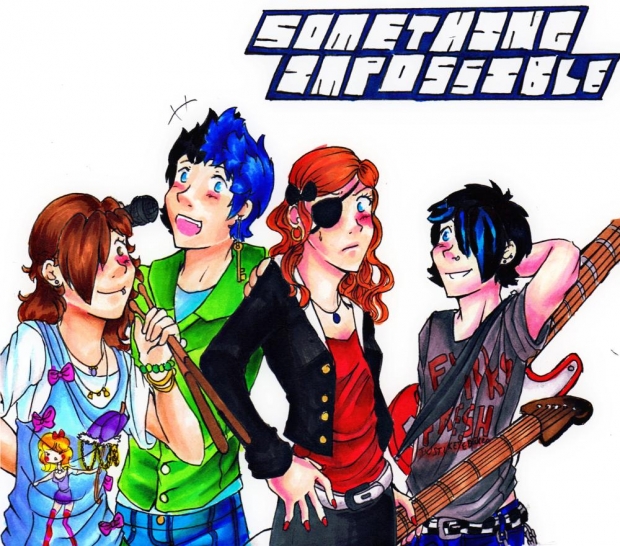 Welcome to Something Impossible: Back Stage, a world for the comic Rock Band: Something Impossible! Here you can find Something Impossible sketches, pics, extra comics, and other bonuses. You can also check out the lyrics from the comic!
About Something Impossible
Members
Zack (Lead male Vocals, tambourine)
Michka (Lead Guitar, back-up vocals, lead female vocals)
Loyal (Drums, back-up female vocals)
Dare (Bass Guitar, back-up male vocals)
Guest Members
None at the moment
Hometown
Boston, Massachusetts (USA)
Current Gig Location
Charlie's Pub (Boston, MA)
Something Impossible is a fictional rock band formed in Boston, Massachusetts by Michka Morris, Zack Moreau, Loyal Ionel, and Dare Cromwell.
Song Lyrics
Wings (Chapter 1)
Enjoy your visit at Something Impossible: Back Stage!