I have decided not to leave this place. Sorry for my annoyingness in my leaving things. Sorry. I can't stand to leave my friends here. I changed the design yeah, it needed it.
Still requests and art trades are open.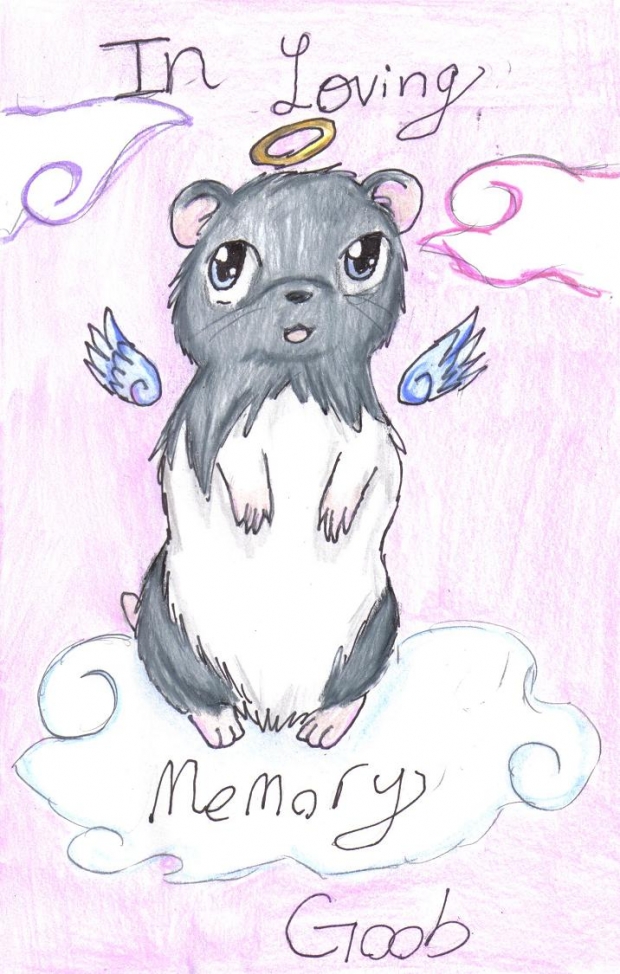 I luv my hamster and i will miss him deeply.
Because i like this song, will update later on.
I fell in love with this anime, grell and Sebastian are my fave characters, A few things about me.
Name: Sasha
age: 13
Gender: girl
Interests: vampires, writing, drawing, demons, magic, anime, peace, wolves
Dislikes: Anything Disney except the kid movies, Twilight, police, party crashers, Dykes [lesbians scare the crap out of me], naked people
Occupation: a crappy middle school in Cockford [a.k.a. Rockford]
Fave Music: Anything alternative unless full out screamo. rap, pop, hip-hop, grunge/punk, japanese
Fave band: Three days grace, Breaking Benjamin, Tokio Hotel, 3 doors down, lil wayne, BrokenCyde, lots more...
Fave books: Anne Rice stories, Salems Lot, Vladimir Tod Chronicles
Fave Anime: Devil May Cry, Naruto, Fruits Basket, Inuyasha, Death Note
accomplishments: nothing yet but writing a book. three actually.
Art trades/ requests
I take requests and art trades. I do have every right to deny if its something that doesn't interest me which isn't too many things. I don't do Yuri, yaoi or hentai. I won't draw smut for anyone. If it is an art trade it must be of equal trade. Line art for line art, colored for colored. I work with Colored pencils and normal pencils. i suck using a tablet.
Requests
1.
2.
3
Art Trades
1.
2.
3.