It was summer when the first and only boy I love and trust died, I was so stupid that I didn't have a chance to covey and prove my feelings that I have but I guess it is stupid that I didn't realize so soon that I love him already. My name is Kate and this is the story of the unsolved equation of my love.
It all started at the second semester in our seniors year in school. Angelo and I promised to each other that we will graduate together as we always have and help each other as we always did. Angelo was a really smart guy while I'm good at sports. We were helping each other since we both are a member of the Tennis Varsity and staying at the same class. He was my best friend, so we both rely on each other. We were having a practice that day and;
"Hey Kate, do you really thing this is going to work? After all, we also need to ask the upperclassmen for some advise."
"Oh come on, don't you trust me? Once we're done with this and you've done it well, I'll treat you whatever you want."
"Well if that's what you said then, ok lets do this!"
Angelo ask me to give him some kind of a different training that would help him with his control in strength. Right after that practice, I knew he can do it just right.
Then our Math teacher came to me while I'm waiting for Angelo; "Kate, you grades in math is really bad. You have to pass this otherwise you'll never be able to graduate along with your batch." I know that I have to study even hard but I just can't keep on relying on Angelo. I don't want to abuse his kindness to me. I don't want to look like a friend user or something so I said to myself that I'll just have to study even harder even if it takes of making me an "all-nighter" or something like that. "I'll do my very best to pass sir." "Why don't you seek help to Angelo/ He's a friend of yours right? And a friend as well. If you're having a hard time with some equation, you better ask him then ask yourself how did he solve it. Then try it yourself then you'll understand." "Thanks for the advise sir but I don't want to abuse the kindness of Angelo towards me. I'll just ask someone else if I'm in a tight situation." "I see, then good luck to your exams."
I don't want to keep on relying in Angelo but he overheard our conversation so he insist me that he will help in instead of me treating him anything he want. So we went at his apartment where he stays with his older sister. We both went i to his room then he took his notes and other stuffs which he said it can help me. He gave me a lecture which is more easy to understand then gave me an exercises. We've been doing that topic after topic then suddenly gave me u equation;
"You are really good now why don't you try to solve this..."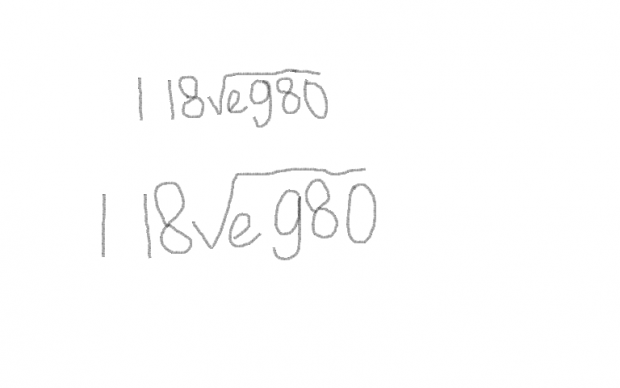 It was just one equation but I can't solve it whatever I do. Then I tried it to my scientific calculator but I just can't. I've been trying to solve it but I just can't compute it, but Angelo was staring at me smiling at me. The next day I ask Daniel who is good at math, I showed him the paper where Angelo wrote the equation but, Daniel said; "That equation is impossible to answer. It cannot be solved or anything. Or maybe he is just kidding." I was really mad at Angelo that time so I yelled at him at the practice; "Yea I'm stupid but it doesn't mean that you can have fun in my stupidity. I'm so serious solving it but what you just did? Are you satisfied? You have your laugh now? I thought I can trust you." "You can trust me. It's just that..." "Just what?" "You wouldn't understand." "It's because you kept in your mind that I'm stupid I HATE YOU!"
So I ran away and talked to my another best friend about it. She said that I just didn't know to myself that there is a reason why would I trust Angelo so much. But I really don't get what she mean by that. Before 4:00 I went home and once I got to my room, I put my books at the study table. Then there was a piece of paper was covered into half by my textbook and it says "I Love You" and when I saw it, I just thought that it was just a prank so I pulled it but when I pulled it, it was the equation of Angelo. I thought I was just imagining things but I tried to cover the half and it really does says I love you. Suddenly, my eyes shed tears and my heart begins to beat so fast. Now I get the meaning of everything. Angelo wasn't trying to make fun of me but he was telling how he feels. So I ran to his apartment and called his cell but it cannot be reach. She called Angelo's sister; "Kate, it Angelo. He's here at the hospital. His condition is critical and..." When I heard his condition is critical, I ran to the nearest hospital as fast as I can. Angelo's sister wasn't able to tell where are they but I just ran, as if my leg knows where he is. Then I realize that it is love.
As soon as I got there, I felt that my heart was crush little by little. His wound wouldn't stop from bleeding. He was stab by a gang he dump.
"Angelo, I'm sorry. You know, I've solved the equation you gave me."
"Really? Was your answer?" He said it with a smile "I love you too" "Really?"
"Yes. I love you. this is the reason why I trust you more than anyone else." "That's great. Now at least I can go knowing that you love me as well." "NO! Don't talk like that." "I love you, I hope that I was able to be your boyfriend to protect you, make you laugh and love you more and more everyday. Don't forget that I always always love you"
And that was his last words to me. I don't know what I'll do at that time. But I know that he will love me more and more. So I never throw that equation. It is the equation that cannot be solved by brain but by heart.