After my recent [extremely delayed] page submission of my Naruto Fan-comic, for old-time sake I scrolled through the comments.
I couldn't fight the curling grin on my face as I read each comment~
Reading them reminds me that there are folks out there actually interested in taking a peek at my ideas. It makes me feel warm, fuzzy, and encourages me to keep going! I know everyone who has commented in the past will not see this, but I want future comment-ers to know that its the fire that helps keep me working on my extremely, ridiculously, long fan-comic.
It has so much left to go through. I'm constantly adding tid-bits of information and scratching out old ideas that are far ahead in the story.
I have so much planned for it. I hope I can finish it and others are able to enjoy the tale about the Boy and his Crane.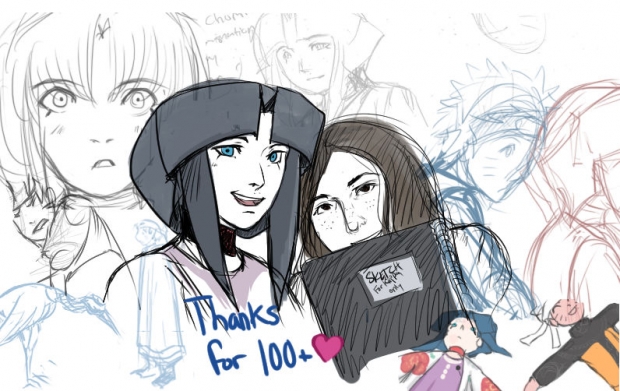 Heck. I'd hope someone likes this, especially with all the hours of sleep I sacrificed so-far for this whole project.