2013 has already started and we have seen some great changed in the club with writing ability, character development, and relationships, which leads us to believe that 2013 will be a year full of surprises, shocks, evolutions, heartbreak, and a good beat down for battles.
Many of you may or may not know what Role Player of the month is, we actually started this awhile ago and it was very successful. Role Player of the month goes to the person who has contributed and has shined in the last month. It used to be based on what everyone voted and then the leaders discussed but votes were late or never came in thus Role Player of the Month stopped for a bit.
So after much talk and discussion we awaited several months to restart the process in a new way. The Role Player of the Month will be chosen by leaders who deem them worthy. What makes someone the role player of the month, you might ask? There are many things that are considered when choosing the winner; such as posts, details, other folks included in post (basically how you incorporate other characters and not the same ones every time), commenting on posts, artwork, and your creativity. Now all of these are factors and these are not what you are limited too nor are you deemed not worthy if you don't do one of these. We look at the entire contribution of the person and the characters.
January was not a very busy month so what took place in December was a huge contribution to what we saw in January as well. So the member we have chosen with for this month wasn't an easy decision since there were a number of you who were wonderful candidates without even knowing it.
Eneko, Anime, and I are humbled to have you in this club and would like all of you to warmly congratulate our first winner of 2013! We bestow January 2013 Role Player of the Month to....
WyvernWings and Ewan the Shiny Eevee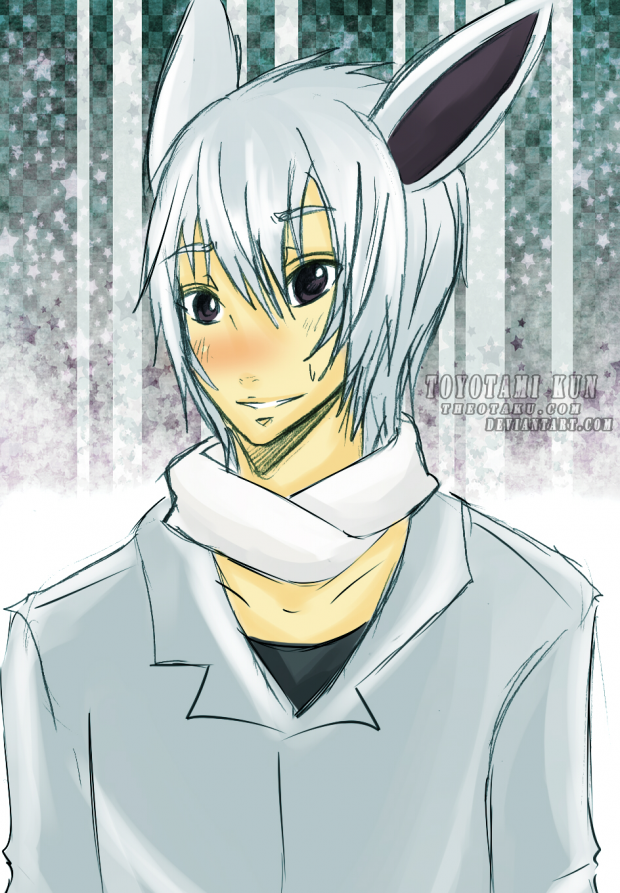 You are now our featured member of the month, PLUS you have the right to request one wallpaper from any anime for a gift, and as an added bonus, you now are approved to have a second character! :) Congrats to you dear!!!
Here are just a few things we leaders think about you:
She is a great roleplayer, knows exactly how to take on a new situation and is spectacular in her writing skill. She is great at her work and I can never stop reading her posts because they are just THAT good! - Anime
Wyvern is an AMAZING storyteller. With each new post from her I'm astounded at the level of description and imagery she puts into the post. Her way of writing keeps me riveted and I can't look away until I'm done reading it!! I hope you stay with us for a long time, WW!!<3 - Eneko
Its hard to find such great writers at such a young age and yet she lures all of us in like she was writing a novel. She keeps you guessing and has her audience sucked in by the first paragraph. Her character is very thought out and she knows how to include others! She is a great addition to our club! - N