This song.... I can't :'D
[TRIVIA]
In every submission I make, I dedicate it to all my subscribers. I'm dedicate random stuffs... it can be either a wallpaper, a fan art, or a card. Although on some situations, I dedicate to a certain member. But still, I'm trying my best to give dedications to ALL who subscribed to me. That's why I'm thankful that I only have 83 subscribers ;D LOL!
[TODAY]
Today's rain was heavy... and it pisses me off to find out that another storm is forming (again) so we expect to have rainy days until Thursday. Our ROTC today were more on lecture and we came home earlier! YAY!
Here are my ROTC comrades~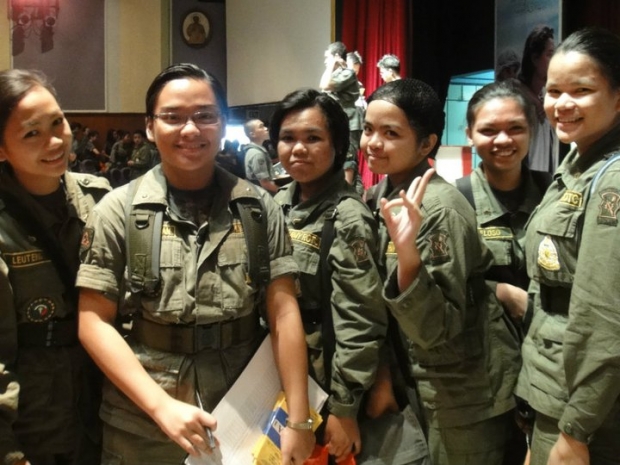 I just slept the whole day... LOL
-----
And thus, this ends my 31 trivia marathon! I had a lot of fun this whole month and I'm happy that I was able to 'blog' my July life. This what I did is very memorable. It gave me the reason to appreciate taking photos of everything, LOL! I was not able to post every single day but I managed to record all my experiences during those times! :')
Thanks a lot for taking your time to read my trivia and taking interest with what's happening to me... I'm gonna miss making this one month trivia/diary/journal of mine.
Prelims are coming soon and I'm now taking my time to review, practice, eat and take a lot of rest. I'm now on a hiatus again. Maybe if I have a spare time, I still have my card submissions. Definitely, I'm gonna miss making posts D':
I'm still checking out in the site :))