In short: We are trying to save a young british girl, A'ishah Sabra. who was abducted in Egypt during 2009 and as of yet has not been returned to her mother. This is their story; please take a moment to sign and share the petition!
http://www.change.org/en-GB/petitions/foreign-and-commonwealth-office-bring-aishah-sabra-home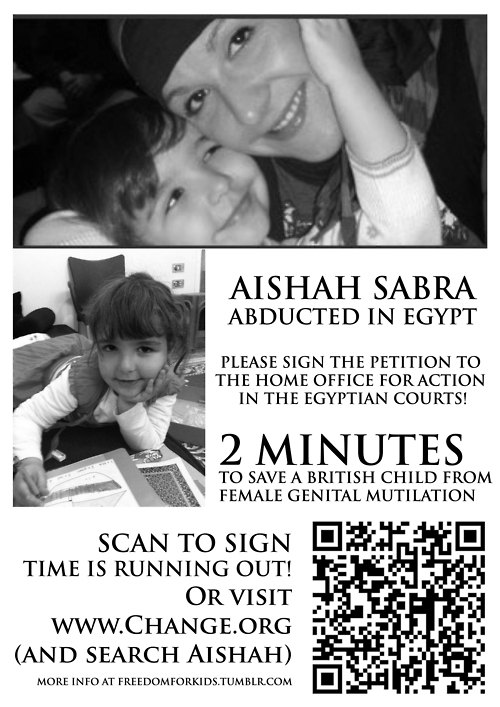 all im asking is for you to sign the Petition so a mother can get her baby back!