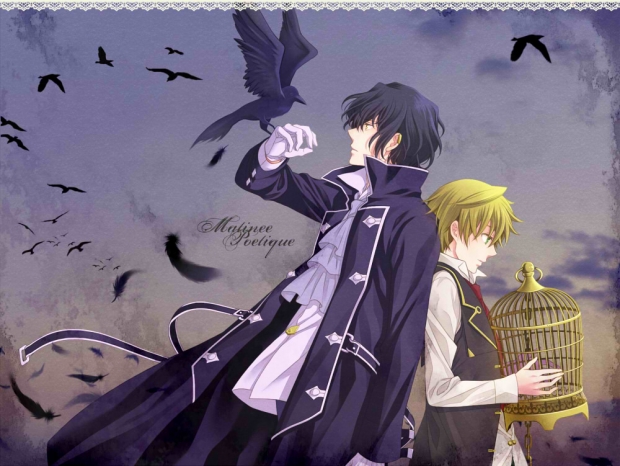 This is a page just for Matinee Poetique's fanart. THIS IS NOT MY ARTWORK. ALL CREDIT GOES TO MATINEE POETIQUE.
Pandora Hearts belongs to Jun Mochizuki. Fanart belongs to Matinee Poetique.
INCLUDES YAOI AND SHOTA PAIRINGS. TURN BACK IF YOU DON'T LIKE.
If you like this, come on in. :D
WORDS ARE IN JAPANESE.