Hey there peoples! This is a world that as it title says is about Lil Ol Boring Me (I know it sounds so interesting). This is pretty much the place that I talk about what's going on with me. I'll try not to make it One Piece Fanatica all over again but... Yeah, if you don't know already One Piece is my LIFE!
So here are some things you should know...
My Name: Luffysister, or Luffy, or Lara (my actual name), call me whatever you prefer
Where I Live: In the awesome state of TEXAS! I'm not telling anyone my adress though (too stalkerish).
My Fave Anime/Manga: ONE PIECE!!!!!!!!! I also like Host Club, Otomen, Shiawase Kissa something, Beelzebub, Eeensy Weensy Monster, 1/2 Prince, and Dengeki Daisy, and my new fave ORESAMA TEACHER!!
My fave show: Modern Family
My fave Bands: Rise Against, My Chemical Romance, Sum 41, Artic Monkeys, The Classic Crime, uh...I can't think up the rest
Some people on here that are just awesome and you should visit:
Ecnelisterger, he's an awesome artist and an angel when it comes to being a friend.
Naruto Uzamaki12, she's got some pretty good cards and she's been one of my greatest friends on here.
frowbling, me and him are practically siblings, we've had some awesome (and sometimes awkward) conversations.
HalfwayVamped, I love her world Asylum and she's been an awesome friend.
jerryabistado, his One Piece and original artwork is amazing, you should really check it out.
Cinnamon Sparrow, she's an awesome One Piece friend and I love her art.
foxfireburn, SOUTH PARK STRAWHATS, check it out, it's amazing!!! Her artwork is pretty cool too.

littlepooch, she's been there for me since Community Fusion started.
I'll get to the rest of you some other time, I'm pooped.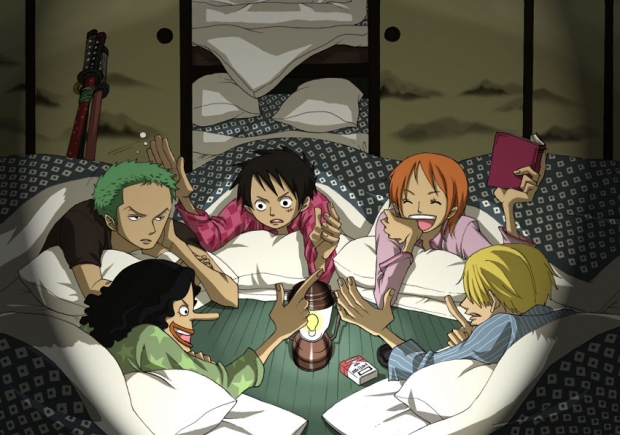 Hope you like it here!
~Lara~