Huh... it seems as if you found my room... you must be very clever... maybe you can help me out...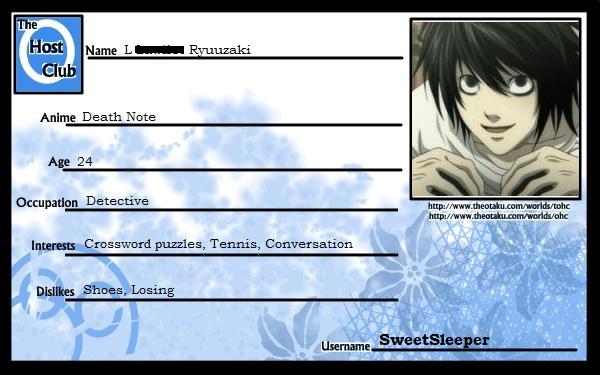 Well... a girl named lunastarz led me into finding this site... It may deem helpful with the investigations I'm undergoing... however, it also may not... so the percentages will vary it seems... Especially due to the fact I see KIRA activity...
If you want to talk or give me some information, don't hesitate to PM me...
-L