Welcome to KIRA's Kingdom!!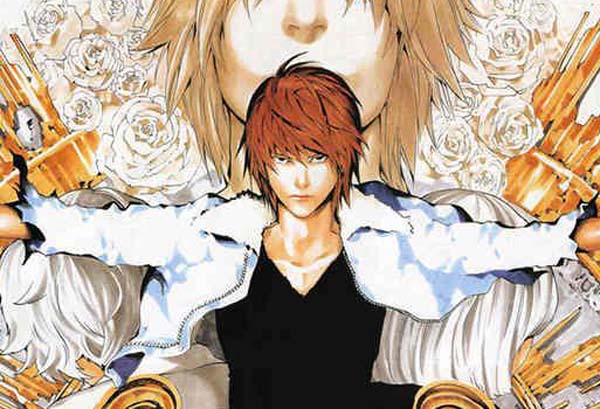 It's been nearly a decade since KIRA nearly controlled the entire world. His influence has all but faded, except for in the memories of his most devout followers. Some who remember his reign and wish it'd come to pass...
Yet there are still those who wish to never see that happen again as well...
There may be Spoilers ahead...so BEWARE!!!!
Yes! This is a Death Note RP! Really, I just want everyone to have fun playing around with what they'd do in certain situations! But so you know, there will be no Original Death Note Characters. I want each person to have their OWN CREATIONS and build them up themselves.
You can join a couple different factions as follows.
KIRA Supporters
Anti-KIRA Task Force
Police/Detectives
F.B.I
Normal People
Reporters/Newscastors
Duties
KIRA Supporters-Must eliminate targeted criminals and threats without leaving traces of evidence. Become familiar with Leaders and show their support for KIRA's actions. (NO KILLING INNOCENTS!)
Anti-Kira task force-Open up case files and investigate any connections between old and current murders. Must try to build a case against the new Kira...investigate any strange murders pertaining to the Kira case.
Police/Detectives-Choose whether to side with Kira or not. Can be some dirty cops...those who destroy evidence from within the system!
F.B.I.-A separate division, investigates in secret.
Normal People-Offer Kira or police support through encouraging messages. Also can tip off either the police, or Kira...
Reporters/Newcastors-Find your stories and let the people of the world know the truth! Take bribes or not...help KIRA or the police...you decide!
Roles
KIRA-Support_KIRA
Second KIRA-The Bone Snatcher
KIRA Supporters
Kill Sasuke
Sorajen
Dark Smile
LancelotConquista
Rexikat Rhapsody
shadows of hatred
cheriblosomchibi
Lyanti
Anti-KIRA Task Force
Lunar Oblivion
Turok Evolution
Wolfangkun
Madison2294
Luna Chan
AnCiEnT OnE
Police/Detectives
Soichi
Dangodumpling
F.B.I
SecretMusic
chessy sensei(Closet KIRA supporter) >X3
Normal People
Quiet Noise
SojiRem
omocha omocha
akira56
Reporters/Newscastors
Sole Storyteller
If you'd like to join pm me with the division you'd like to be in!!
For MORE Information on the DEATH NOTE, visit Quiet Noise's DEATH NOTE RULZ World!!! LINK