About myself
Name: Kira
Age: 19 years old
Favorite Books: Vladimir Tod, Evercrossed Kissed by An Angel, Bleach, Fairy Tail, Cardcaptor Sakura, Vampire Kisses, Monster High
Favorite Music Groups: SHINee, Girl's Genteration, Tokio Hotel, Skillet, A lot of K-pop/rock and J-pop/rock
Hoobies: Reading, Dancing, Guitar, and being an uber spazz! oh and ON NOM NOMing my brother's head |3
Favorite animes: Bleach, Cowboy Beboop, Fullmetal Alchemist, Cardcapotors, Vampire Knight and many more
About me: I'm pretty lame, i like alot of kiddy stuff..like Monster high and stuffed animals.I can be al ittle annoying at times so yeah you'll have to put up with that but all around i', a pretty nice person who just loves having fun! granted if i'm around new people i can be pretty shy so yeah lol, i love vampires and all the crectures of the night! but not those gay sparkly vampires..just no...or those werewolfs that can controll they're power no...i like the old school stuff~ k thats it. k bye! :D
-----------------------------------------------------------------------------
friends:
I still need to update... forgive me >x>''''
----------------------------------------------------------------------------
Song of the Week/Month:
Strang by Tokio Hotel and Kreli
A Freak of Nature
Stuck In Reality
I Don't Fit The Picture
I'm Not What You Want Me To Be
Sorry
Under The Radar
Out of The System
Caught In The Spotlight
That's My Existence
You Want Me To Change
But All I Feel Is
Strange
Strange
In Your Perfect World
So
Strange
Strange
I Feel So Absurd In This Life
Don't Come Closer
In My Arms
Forever, You'll Be
Strange
Strange
If You Want To Fix Me
Push Me
Into Your Fantasy
You Try To Give Me
Sell Me
A New Personality
You Try To Leave Me
I Don't Get Better
What's Making You Happy
Is Making Me Sadder
In Your Golden Cage
All I Feel Is
Strange
Strange
In Your Perfect World
So
Strange
Strange
I Feel So Absurd In This Life
Don't Come Closer
In My Arms
Forever, You'll Be
Strange
Strange
Like Me
Strange - When You Touch Me
Strange - When You Kill Me
Strange - All I Feel Is
Strange
In My Dreams
Together, We'll Be
Strange
Strange
In A Perfect World
Strange
I am So Strange
Strange
I am So Afraid
Strange
Strange
In Your Perfect World
So
Strange
Strange
I Feel So Absurd In This Life
Don't Come Closer
You'll Die Slowly
In My Arms
Forever, You'll Be
Strange
Strange
Like Me
----------------------------------------------------------------------------
♥ ~ Perfect hips.Sexy lips.Cute smile,Kaulitz style. ~ ♥
♥ God made Coke, God made Pepsi
God made Bill so dang Sexy! ♥
♥ God made water so we could surf
God made Bill the hottest guy on earth! ; D
♥ God made coffee, God made tea
God made Bill specially for me! : D
When I thought that everything was Black, and that Love Was Dead, they came to Rescue Me.
When I was On The Edge, and I wanted to Break Away, they told me Don΄t Jump.
They told me to Scream it out loud, and when they said Ready Set Go, not even 1000 Oceans could stop me.
They told me to Live Every Second as if it were the Final Day.
But most important of all,
they told me: I am By your Side and to me you΄ll be forever Sacred!
╔══╗╔╗ ♥ ♫
╚╗╔╝║║╔═╦╦╦═╗
╔╝╚╗║╚╣║║║║╩╣
╚══╝╚═╩═╩═╩═╝
╔══╦═╦╦╦╦═╗ ╔╗╔╦═╦══╦═╦╗
╚╗╔╣║║═╣║║║ ║╠╣║║╠╗╔╣╩╣╚╗
♫╚╝╚═╩╩╩╩═╝ ╚╝╚╩═╝╚╝╚═╩═╝♫
██▓▒░♥░▒▓███▓▒░♥░▒▓███▓▒
__JOIN THE TOKIO HOTEL ARMY__
██▓▒░♥░▒▓███▓▒░♥░▒▓███▓▒
You say pink
I say black
You say Joe Jonas
I say Bill Kaulitz
You say Holister
I say Hot Topic
You say Hip-Hop,
I say Pop/Rock.
You say high heels
I say high tops
You say I'm Punk
I say It's better than being a prep
You say I'm weird
I say DANKE SCHON! ^^
if u agree put this on your world
-------------------------------------------------------------------------------
Watashi Ni Kisu (Kiss Me)
Watashi O Korosu (Kill Me)
Watashi O Nokosu....(Leave Me)
----------------------------------------------------
As we march by,
piercing hearts with bullets of love
---------------------------------------
"Sometimes I'm terrified of my heart of it's constant hunger whatever it wants. The way it starts..and stops." Edgar Allan Poe
-----------------------------------------------------------------------------
Check out my photobucket album right here ---><3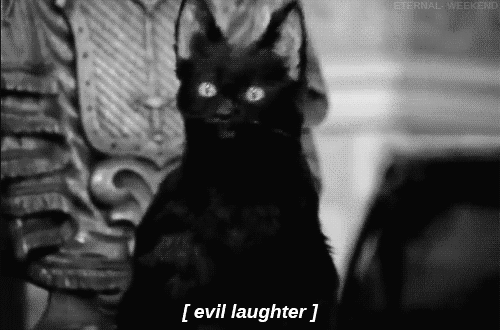 <--- Pretty sure KiraKurry on tumblr did that..I'll check