so, i was browsing deviant today, and i stumbled upon some clay figures by lolofdoom. i was looking at them, and i was like, "yeah, these are cool, what else does he got?" i click on the button to brows his portfolio and i see pokemon with these weird faces. I click on the one that looks like a charmander, and this is what i got.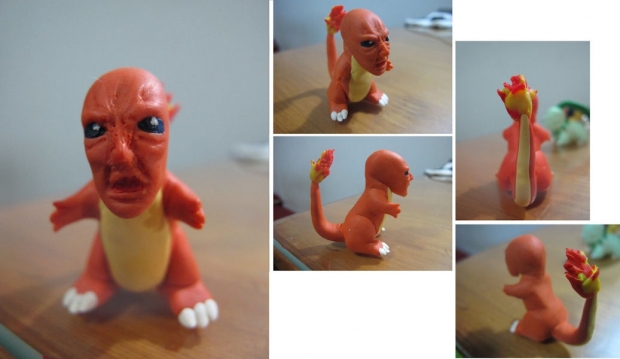 O.O ...holy shit. that things is like something out of a horror movie!
and even though i am terrafied of this clay figure, i am strangley attracted to it.
those "Ikemon".... you just can't help but love how strange they are. XD
Now go! Go my little minions and like, favorite, and comment on all of his Ikemon!! MUEHAHAHAHAHAHAHA! XD link to his gallery.