some say punk others say pop = I say whatever man~
you'll say meat they'll say vegetarian = I'm with ya on meat!
he'll say sports she'll say meet the kardashians = The Simpsons hoes!
it's the darkside it's the light side = there's my side~
others say chocolate some say vanilla = get the swirl bitches!!
You say cartoons, they say sitcoms= hello anime mah bitches!!!
You say mang they want comics= oth please me .... so GIMMIE!!
... in the end TOAST is the best!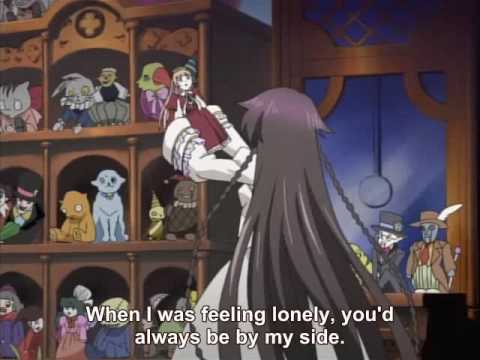 welcome to my world within the rabbit hole!
info time!?!!
Name: teapartyprincess a.k.a The Young Miss
Other names: Alice, tea, imouto, bunny, sis, Dree, and whatever the fuck else ppl call me~
Sign: virgo
Age: old as all hell
Loves: TOAST,the simpsons, twilight zone, anime and manga stuffs, coffee, sweets, spicy, taboo topics, crazy ppl, funny things, fam fam,mr. burns, and most of all my bitches, the colors silver and pink (but silver is the all time best!)
Hates: people that cant take the hint that they are unwanted, cabbages, cough syrup, life with no flatirons or other hair stuffs, ppl who have crossed me to a point, drug abuse, crappy shows books and movies based on those stupid books, and most of all i hate raw CARROTS
Basic personality: Lovely lunatic, you get me and you see me how you do, nice, mean, cruel, funny whatever ^^
Additional information: my username has nothing to do with that retarded politcal group or anything like that... I am the leader of the group of friends i cherish most, also im a triplet here and has other siblings younger sisters and big brothers.. you guys should know who my big sis is ^^
ok this is my intro, you dun like it you'll hate the posts here darlings ^^