Disregard this world.

I wanted to make this post, but I'm not sure what to write. It's best to just start at the beginning. I met Chani. I met my girlfriend on seven months in real life just six days ago. Nothing in my life is even going to compare. It's hard writing about this sort of thing and not sounding like a giddy thirteen year old girl.
I got in the car early on Monday the 13th. I knew from the moment we pulled onto the highway that my stomach didn't agree with the trip. I've always been carsick but this time I was meeting the girl I love. We were able to meet because of a family reunion I was having nearby her town. Yeah, I'm probably an ass for not spending more time with my distant relatives whom I don't often see, but some of my cousins didn't even come and I had matters of much greater importance to tend to.
So I spent a couple days in a car with a sore tummy and lots of nerves, and then I pulled up to her house. I pulled up to my house and I saw her, and she was absolutely god damn beautiful. If you've only seen internet pictures, you're sorely missing out. I won't go into detail here about her looks, because if I gave you too much of a description, you might start fawning over her yourself.
I tried being outgoing, confident, charming and all, I honestly did. However, there are some moments when no matter how hard you push your words out, you can't speak. We played video games. Lots and lots of video games. I'm kind of jealous of her collection. She's got all the old Nintendo Consoles and a PS3 well, I'm not jealous of that because it has NO GAEMS. After she kicked my ass at Smash Brothers and Pokemon Stadium, we watched TV on the couch.
I'm not joking when I say this. We talked on MSN in the same room. Eventually that was over with and we just sat next to each other, which was really nice. That was pretty much that whole day. Pretty awkward, I guess, but blissful and nice. It got better.
The next three days, we went on dates. On the first day, we went to a movie (this shitty Owen Wilson picture) and went to this awesome Japanese restaurant. Grand Junction has a nice main street, which we strolled around until late at night. The next day we walked around Fruita and hung out at a park. The conversation went extremely smoothly for a couple of awkward internet kids. The whole experience was better than I imagined.
Chani said in this post that she hoped we would at least hug. And we did hug. We did all of those couple things that we never imagined we would. On our third date, we walked around parks and eventually to this burger place, where we split a cheeseburger. I bought her a plastic rose from a thrift store, too, to go along with my other gifts. I can't really go into detail here, but I experienced amounts of happiness that I previously thought impossible.
With any high there's a crash. We eventually had to say goodbye, so the morning I left, we swung by her place and I got about an hour with her. We talked a lot, but not as much as I'd have liked. We both kind of bawled like babies when I had to go. It sucked. It's one of the most painful things I've gone through, but we're definitely going to be seeing more of each other in the future.
And yes, kids are foolish when they fall in love. They run so fast down the rose-colored path of love that they trip and fall into abysses filled with untold horrors. I don't care. I don't care how blinded the narrator from James Joyce's "Araby" was by infatuation and self indulgence. I'm taking my chances on this girl--putting all my eggs in just one basket. The potential for life-long partnership I could have with her evinced in our seven months of dating and five days of real life contact is enough, and I'm going to build a future for us.
Well, that's pretty much all I have to write here. I treat this world like a diary sometimes, but don't most of us?
I love you, Chani.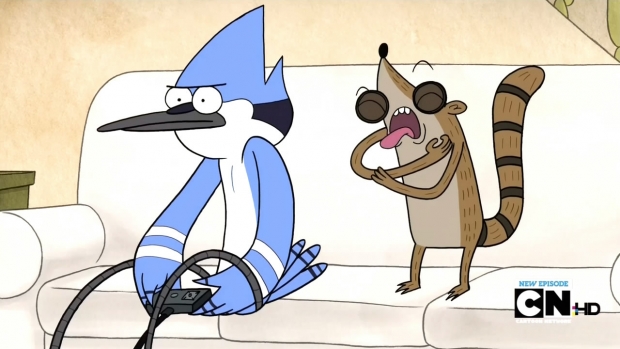 I logged into The Otaku for the first time in months and found a bunch of gifts and comments. I almost forgot that my birthday just happened, so uh... thanks for the reminders and warm sentiments everybody. It's pretty nice to know you guys remembered who that "manlyseakitten" guy was from the birthday notification.
So uh, I guess I'm just making an update, even though the only one who might read this is Mrs. Seakitten or anyone else curious about Manly who never goes to chat anymore.
If you know me, you probably know that Chani and I are dating, half a year since the sixteenth. We kick ass. We're even set to meet next month, but don't worry,I'M ACTUALLY FORTY.
I'm just doing my usual basement dwelling. Pokemon and animu err'day, you know how I do.
Be excellent to each other, guys, and thanks for all the awesome birthday gifts.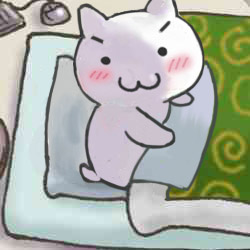 In response to this post, I am creating this one.
Nou
That is all.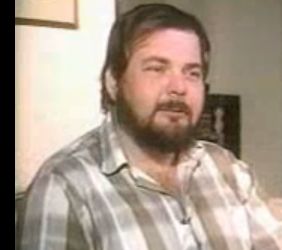 Guys, what is this place?