I thought this year, my birthday would really feel like just a normal, nothing special day but,
That day was quite awesome.

Being able to spend my birthday with all of my best friends I've made really did make for an absolutely amazing and unique experience. Well, it was the first time I celebrated my birthday with my friends. Um, not the first time actually, but the last was when I was 5. Normally, I don't celebrate my birthday all that much. Most of my birthdays have been just with family, I usually just go out to a good dinner with them.
I couldn't sleep the night before my birthday. It wasn't because I was over excited or what, I was so nervous and a little sad that I was growing yet another year older. I hated celebrating it but my parents had booked a room in a hotel for me, without telling me. D: I never asked them for a birthday party, I was even a bit angry when they told me about that. I said no but they said they couldn't cancel it, so I agreed and invited a few of my friends.
That morning, I woke up and replied all birthday messages from my friends and family. I was greeted with a "Happy birthday!" by almost everyone I met (at school), I also received a scrapbook from my best friends. I just couldn't stop smiling.
That night started out suspiciously enough. When we were about to have a dinner, my best friend called me and said she couldn't come because her little brother's head need to be stitched. But as I had expected, she lied. She came and surprised me with this fabulous birthday cake. XD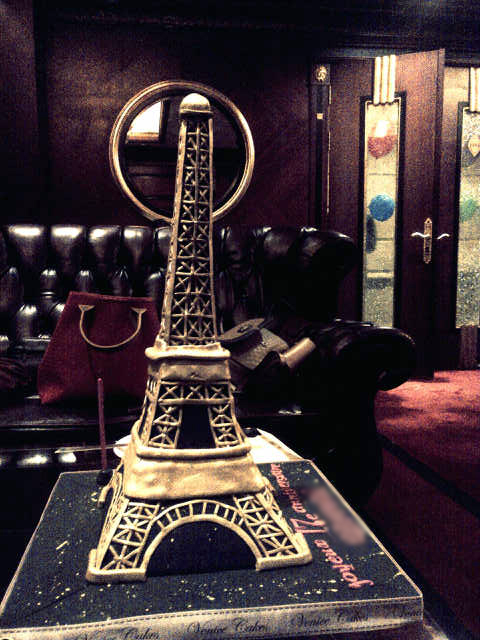 Then they all sang me Happy Birthday. We took lots of pictures, did karaoke together, and they made me feel extremely special. <3
A birthday I will never forget.
I just wanted to say thanks to all my family and friends who wished me happy birthday. Thank you for all your dedications, wishes, and gifts. I love you so much guys! X3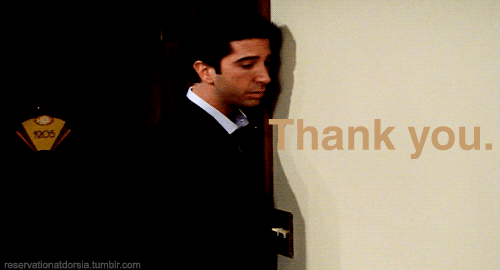 How are you guys?! Thank you to everyone who has wished me happy birthday, for all your birthday gifts and dedications! I got a lot of gifts. <3 (Oh I'm super late)

I'm gonna celebrate my birthday this Saturday, together with my brother. It's supposed to be celebrated earlier but I got lots of exams.
One day before my birthday, August 15th, was the worst day in my life. First, I came late to school and I forgot to do my homework, my teacher was mad at me so she gave me extra homework. During break time, I fell down the school stairs and people laugh at me. When I got home, I left my book in class so I had to get back and took it.
On my birthday, I felt like nothing special about it, I don't know why. My friends gave me a surprise, they bought me a cake
. They sang for me, they asked me to make a wish, we ate the cake together... Just like that. I was very happy I almost cried, but I felt something was missing. :s
Thanks for your dedications, you really made my day. <3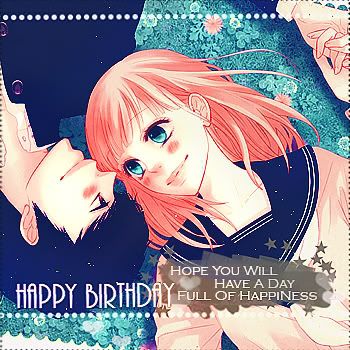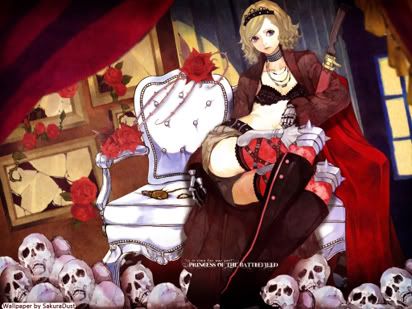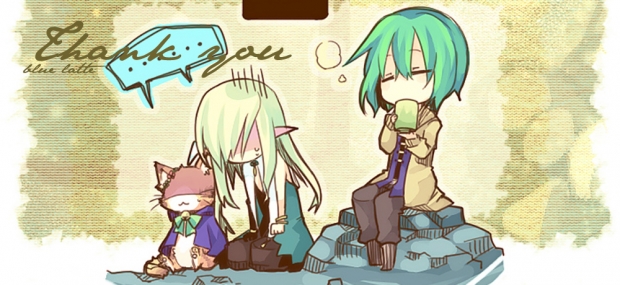 Thank you so much for all your birthday wishes and gifts, sorry I can't reply the comments left on my GuestBook one by one coz it's too many but they made me really happy. I really want to hug you all..
So many dedications yesterday(even today) and they all are amazing<3333
When I came back from school today, I saw 40 PMs, yesterday I got 14! They were all gifts, and dedications XD It's the best birthday in my live 8D
Hehe.. I feel like want to feature them here!
As I said before, they are all gorgeous <333
PS : Sorry if I missed one of the dedications or if I forgot to featured it here... And if you gave me something and I missed it, please just p.m
Oh.. I'm a senior now, I've got promoted this month 8D
_______________________________________________________________
Does anyone know how to put several images in a post? Why all the wallpapers and ecards look like tiny squares up there?? X(
Hey! I did it XD