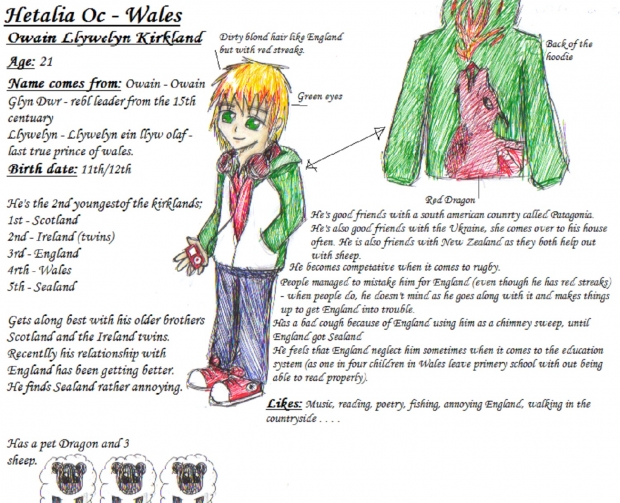 (I was going to submit it as a fan art but for some reason it wasn't letting me)
I think I might add more things about him soon! but this is Wales! If there's anything wrong with the information I'm sorry and I'll change it! (even though I live in wales and a 1/4 welsh myself and I'm a hopless at beig a Welsh persson!) oh and another thing I wasn't sure if to have England older or younger than wales but I decided to have it as younger! (but I'll change it if people aren't happy)
It's only a scetch at the momment, I've had no time to properlly do it! and I've tried to do itin a hetalia style!
Oh and he has killer squirels! (don't ask!
)
Well I hope you all like it!