*hyperventilates*
So it's around 1am and I got back to my laptop after being out for a few hours, and I come back to this: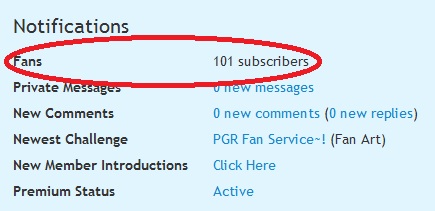 I... I don't even know what to say!! OMG!! Thank y'all SOOOO MUCH!!!!!!
I've been a member here since August of 2006 and now, in May 2012, I have finally reached 100 subscribers...
At first I was like
And then I realize what has just happened and I'm like
And
And I seriously can't say or do anything intelligible anymore
And I can't stop going
I'm seriously gonna die guys
But I just wanna say...
Thank you guys so much for this. Omg. I love you so much. Each and every one of you. I love you. I wanna just reach out through your computer screen (or wherever you are reading this from) and hug you SOOO TIGHT.
<3 <3 <3 <3 <3 <3
Eneko OUT!