Sometimes, during school, i visuilize how cool it would be to be a gold fish
Yes i really love chick-fil-a... in fact camped out side of a chick-fil-a once during the grand opening... i wanted to be one of the firsts......
..... no i didnt really, i was to lazy
isnt he great? The whole thing is just so casual. Hes just out singing, doing his job. And people take embarassing pictures of him, and do creepy things to him..... but thats okay. I love Him. you should too....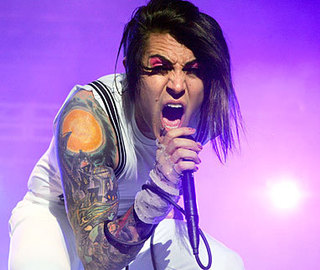 THE BLANK WINTER
VACANT BRANCHES
AND SNOW BOUND MEDOWS.
WATERFALLS AND STREAMS STILL,
AS IF PHOTOGRAPS.
SILENT.
NEEDLES OF FROZEN WATER,
FLASHING,
UNDER THE DIM WINTER SUN.
BITTER COLD FOG OVER HILLS POWDERED BY THE HEAVENS,
LIKE GHOSTS IN THE SNOW.
ROSES CHOKED IN WHITE,
NO LONGER ABLE TO PRESENT ITS VIVID COLERS.
GOD'S CREATURES WITHDRAW FRAILY UNDERGROUND,
PROTECTING THEMSELVES FROM THE BARREN FROST LAND.
THE SUN BEGINS TO SINK IN TO THE FROSTED HORIZON.
BARE TREES AND ICICLES CAST LONG SHODOWS,
UPON THE DIFFRENT SHADES OF WHITE.
AS NIGHT FALLS,
THE PALE MOONLIGHT STROLLS THE FROST LAND,
SHIMERING FAINTLY.
THEN THE SUN RISES ,
AS MIGHTY AS EVER.
ICE AND SNOW MELT,
FORMING MINATURE POOLS OF ICY WATER,
IN AUTUM'S FALLIN LEAVES.
SHHH... DO YOU HEAR THAT,
THAT DISTANT SOUND,
THE SOUND OF MOVING WATER.
AND WHAT IS THAT I SEE,
CAN IT BE?
THE RED OF ROSES?
FINALLY.
THE DEAD FROST LAND IS SLOWLY COMING BACK TO LIFE.