Welcome to the 2013 eCard Secret Santa Event hosted by myself, Soulanime14, and Kbreeze12!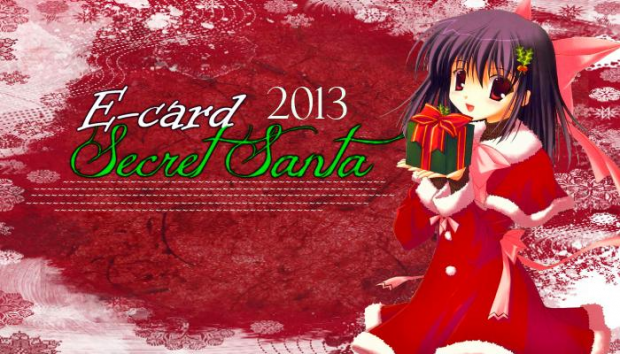 Note: This event is exclusively for eCards, though artists of all skill levels are encouraged to participate! ItachiSasuke is one of three members hosting the Fanart Secret Santa Event, alongside Aryia and MangaKid, so keep an eye out for that event alongside others.
Entry Submissions CLOSED
Questions/comments/concerns? PM me or leave a comment.
Hosts:
elricbrothersfan
Soulanime14
Kbreeze12
Enjoy and have fun!