I don't really have a favorite. While there are many that I really Like, to choose a favorite isn't that easy for me to do.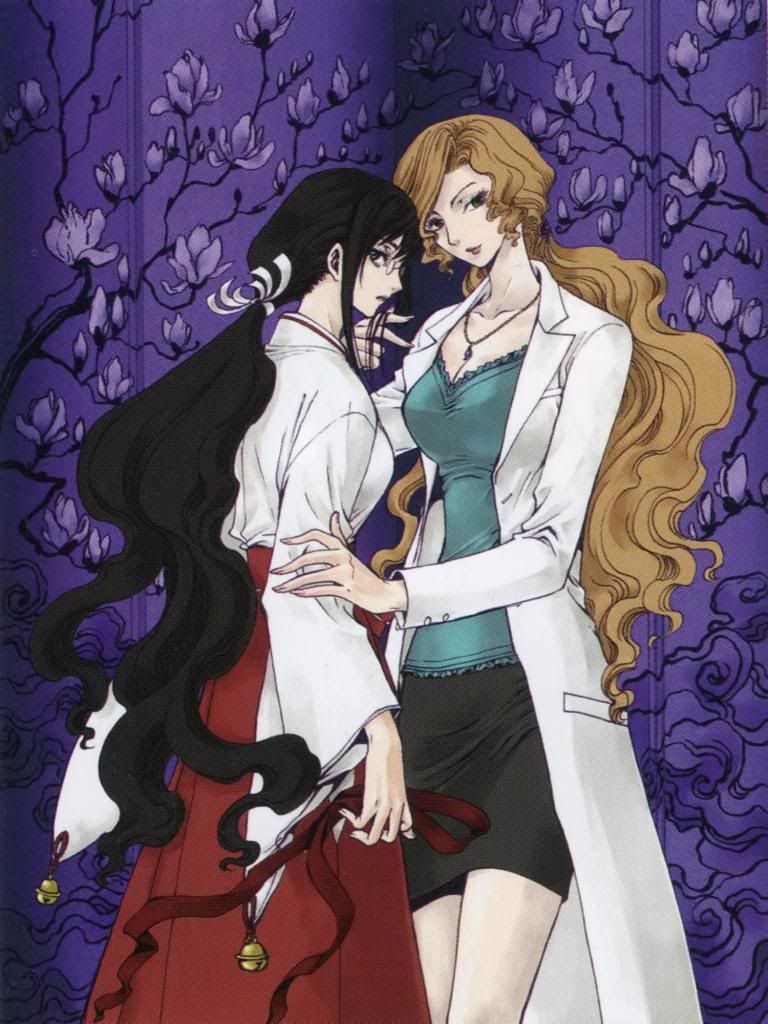 From: Blood-C
I wasn't really even sure how to answer this. Do I select my favorite CLAMP character and then choose a picture of them? Or perhaps, just grab one with one of their many mascot characters - who are always adorable - on it. No to both. I actually picked this picture partially because I've not seen Blood-C yet, so I don't know if I'll like these two females or not. I do like the way they are standing and the feeling that the picture invokes.
So, there you go, my favorite official CLAMP artwork.