I seem to actually be getting myself back into posting everyday - at the cost of my reviews but oh well. We will see if I can keep this up next week. So, the question of the day was one that originally had me stumped when I saw it on the list. Then, back on something like day six, I saw a picture and I just knew what to put here. And, the answer is…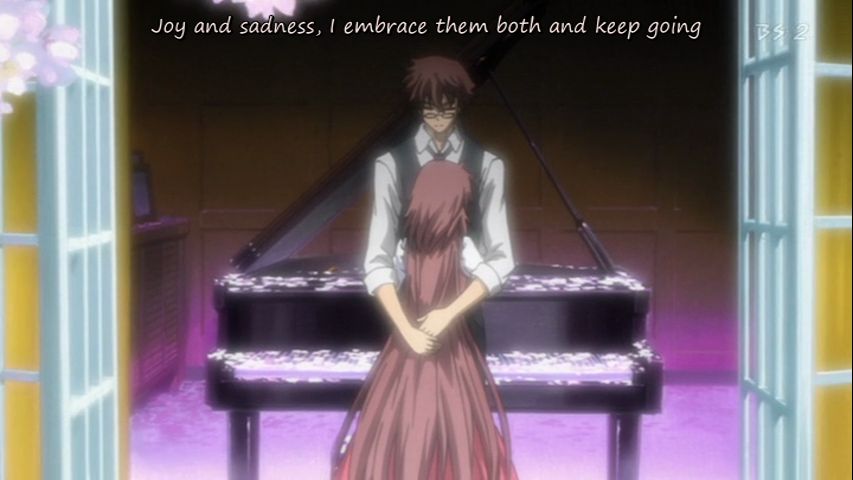 Kobato.
First of all, you need to understand that it takes a lot for me to actually cry over any show. Even with how messed up the second from last episode was, I sure do not remember tearing up at all. Then came this whole scene in Kobato. and it was like 'okay, turn on the water works'.
I'd like to say that this type of scene seldom gets to me, but that wouldn't exactly be true. In fact, usually these type of scenes (I refuse to spoil it if you haven't seen the show) come in only second for the scenes that do affect me.
That's my answer (probably the only CLAMP scene I cried during).