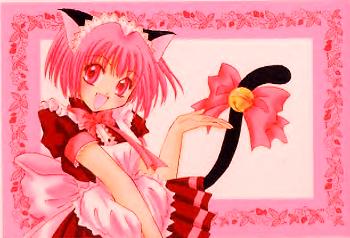 Randomly meow around the house...
Randomly say "Nya" around the house...
Sleep all day.
Stay up all night.
Your eyes get all shiney when you see something fluffy.
You snuggel with with random stuffed animals.
Stretch and pass out on your couch.
Act like your hands are paws and scratch at your brother.
You feel like you have a tail.
You've grown an obsession with milk.
You freak out when someone is walking their dog.
You start a conversation with a stray cat.
You get all super sassy and mouth off at your parents.
You answer the phone "Meow"
You have super hearing and your ears twitch when you hear a pin drop.
Get your amazingly cute fluffy red gloves and wear them around the house like your Ichigo.
Randomly say Straberry Bell Bell.
When your brother pushes you around you say "For your evil actions i will make you pay!"
Call you boyfriend on the phone and tell him that his new name Masaya.
Start to lick your hands clean...