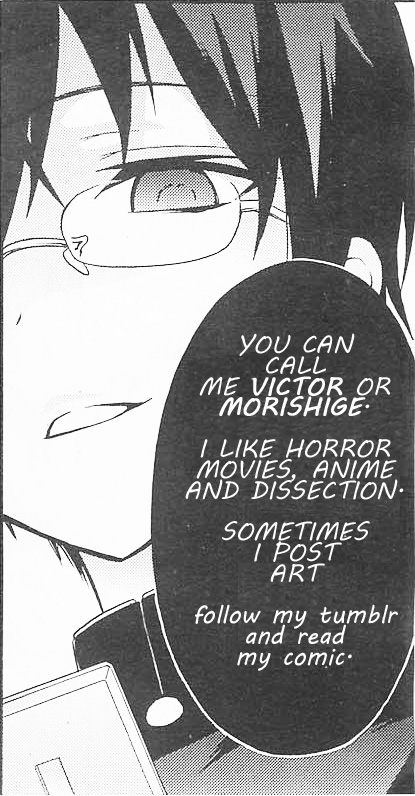 things to remember and rules for you if you happen to click on any of my links:
sup i'm victor.
opposite of straight
sometimes i post self-loathing suicidal shit, just ignore that please
sometimes i sly dig people. it's most likely not about you don't worry.
sometimes i post art.
i have a private blog for my most personal problems. so i don't become a bother
other websites you can find me
tumblr
MAL
read my webcomic it's all i do on this website besides dick around
have fun. read with caution.