Kuhuhu~ Okay... So I really needed to get a guest post up in here to show some support for my second favorite DGM character and it just so happened that stupid me missed his birthday (lucky man, he didn't have to be put into all of my yaoi fics and fanarts this year XD)... But a somewhat more important birthday just happened on the 9th! Lazy-sama's!
Happy birthday you die-hard, kill-for-a-poster, hold-your-breath-every-time-the-man-speaks-so-you-don't-miss-a-word Cross-taku! Here's your 2-days-late Cross-sama "related" birthday present!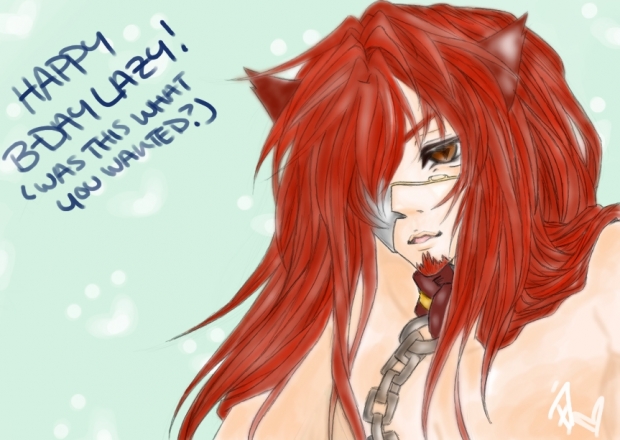 I hope you like it, and I appologize for being late! I'll try to be on time for Christmas I promise!
Oh! And again, happy late birthday Cross-sama! >///<
-Shiroi♥