Yep!!
If you can read ~
I'm pretty sure that you all can...if you cannot I apologize for assuming >.<
You will see that.......
Crimzon~Magazine!! Has reached 7,000 Views!!!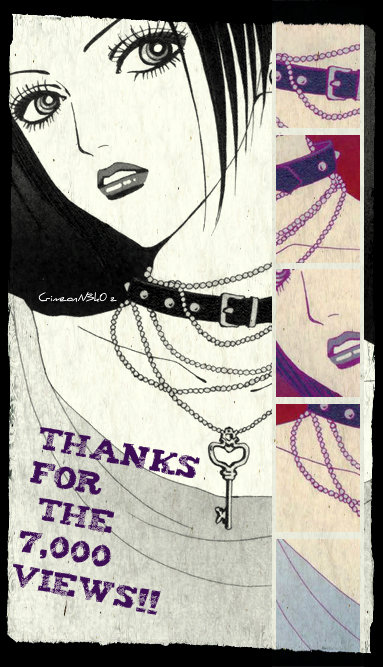 (Actually the views are way past just 7,000...almost 8,000 with a few hundred more views...but aaaaannnywhooo)
I just wanted to, once again say ~
THANK YOU ALL FOR THE 7,000 VIEWS!!!
It makes me so happy that you all read and have some sort of interest in the fashion I post in this world.
EXCLUSIVE: I will be posting more Japanese Street fashions in this world again!! People seemed to really like those, so I am going to give the people what they want!! ^-^