I went to the Goodwill yesterday and found an antique Flow Blue tea cup for 99 cents! It has quite a bit of damage such as chips and dirty scuffs but it looked so cute with another Flow Blue dish of mine!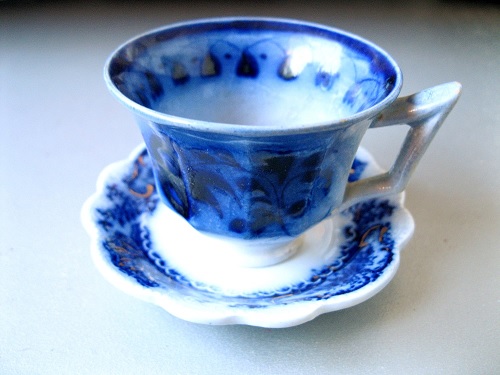 Flow blue is a style of white earthenware, sometimes porcelain, that originated in the Regency era, sometime in the 1820s, among the Staffordshire potters of England. The name is derived from the blue glaze that blurred or "flowed" during the firing process
The saucer is dated from 1891 to 1914 and the make is W.H. Grindley in the Alaska pattern. I don't know the make or age of the tea cup however. I'm guessing it is older because it is oriental in style.