Inspired by izuzu15's cosplay pack posts!
The dress is from the brand Mary Magdalene, the shoes are Angelic Pretty, and the hime wig is from GLW! GLW actually stopped selling that particular style though so I'm bummed.

Unless the dress was custom made, it would be pretty hard to find one that looked exactly like Amelia's. I feel like her favorite lolita brand would be Mary Magdalene though!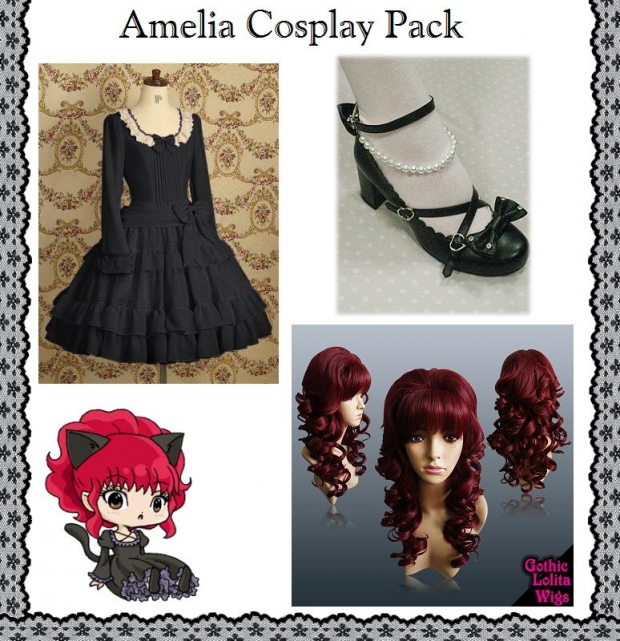 Lace border stock from here!
These cosplay packs should become a thing on theO. It would be neat to see what other people come up with for their OC's!